The Sunshine Coast Real Food Festival is set to launch the biggest festival yet and officially launch the 2014 program on Wednesday, 2nd July at Urbane Restaurant, Brisbane.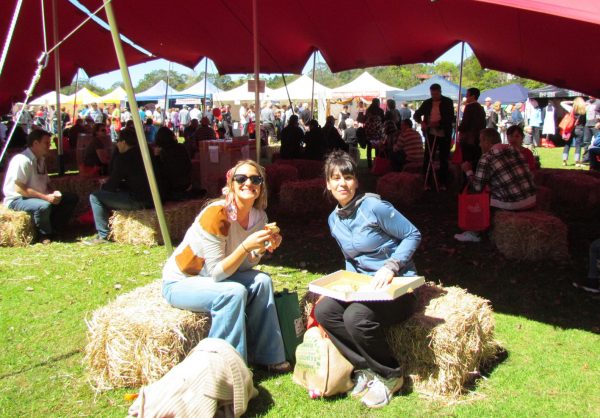 2013 Australian Gourmet Traveller Best New Talent Winner & 2013 QLD GFG Chef of the Year Winner, Alejandro Cancino hosted the launch of The Real Food Festival, which will once again bring together the best Sunshine Coast food products and services from paddock to plate, in Maleny on 13 & 14 September 2014.
Festival Director, Julie Shelton said the team at Real Food Festivals is excited to have the opportunity to launch the Real Food Festival to the Brisbane market.
"Alejandro has worked across the world, including at Mugaritz in Spain, which is the worlds fourth ranked restaurant.
 "The overall philosophy within Urbane is providing the highest quality food and service, this really fits in with the culture that Real Food Festivals is creating in communities across Australia," Julie said.
Julie said that a lunch held at Urbane on July 2nd from 12.30pm to 2.00pm provided great insight into what the Sunshine Coast Real Food Festival has planned for 2014.
"It's a great chance for food journalists to come together and get a sneak peak of the 2014 Sunshine Coast Real Food Festival, which is now one of the leading food festivals in South-East Queensland," Julie said.
The Sunshine Coast Real Food Festival is expecting 10,000 visitors through the gates over the Festival weekend.
In addition to the exhibitors, the Festival will include a full program of cooking demonstrations, chef presentations, conversations, interactive workshops and kids activities across six different venues within the Festival.
The Real Food Festival will be held at the Maleny Showgrounds, 13 Stanley River Road, Maleny on 13 & 14 September from 9am to 4pm daily and will showcase an abundance of good foods from Sunshine Coast producers, manufacturers and restaurants.  Entry is $20 for a daily adult pass and children under 16 are free.
For more information on the Real Food Festival, or to register your interest, visit the website at www.realfoodfestivals.com.au.