A 15-year-old entrepreneur has raised more than $3000 for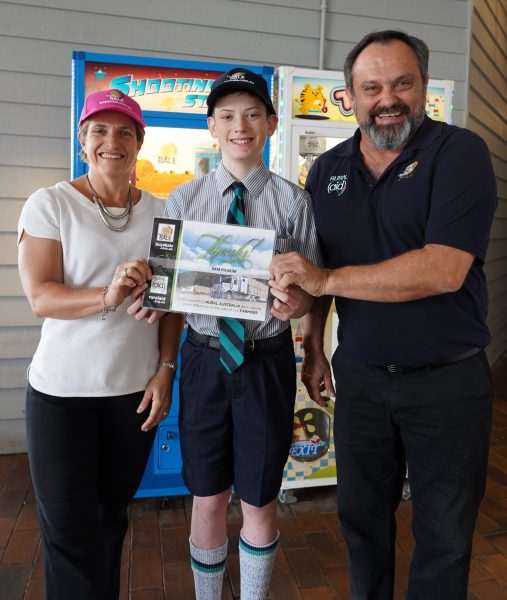 Rural Aid's Buy a Bale program, after installing and managing arcade games at The Wharf Mooloolaba.
Sam Pilgrim started the business venture about 18 months ago, after convincing his father Philip to help him buy a second-hand machine so he could 'tinker' and repair it.
From that first purchase, Sam went on to purchase a second and both were installed rent-free at The Wharf Mooloolaba about one year ago, raising more than $3,000 for Rural Aid in that time.
Phil Pilgrim said Sam had developed a real interest in arcade games and used pocket money and asked for his Christmas present early to make the first purchase.
"Sam was really keen and has always been interested in how things work and fixing them, and it was a great opportunity to teach him about business so I put together a spreadsheet for him to monitor expenses and income and it has grown from there," Phil Pilgrim said.
"Sam volunteers his time and then all profits go to Rural Aid."