Bloomhill Cancer Help's Nambour Op-Shop has just received a fresh coat of paint and a new look thanks to a group of dedicated Bloomhill staff and volunteers.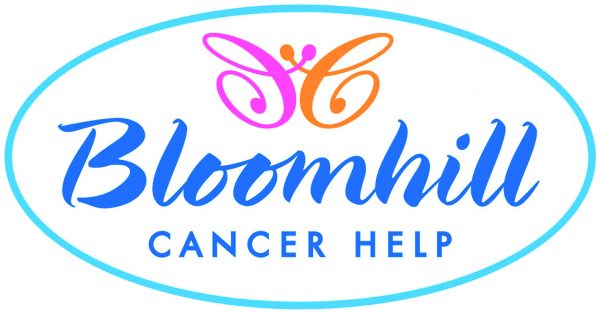 And now it and Bloomhill's other five Op Shops across the Sunshine Coast are ready for more donations.
Bloomhill General Manager Mervat Quirke said the Sunshine Coast based charity has extraordinary volunteers who are passionate about maintaining and operating the Op-Shops as well as the Kunda Park Distribution Centre.
Now we are calling on members of the community to once again help out by decluttering their homes and passing on any salable items they no longer want.
"In particular we are seeking donations of quality furniture, appliances, clothing and bric-a-brac, to top up our Op-Shops," Marvat said.
"Bloomhill relies on our Op-Shops to generate more than 80 per cent of the funds we need to care for people with cancer and their families on the Sunshine Coast."
"We are very thankful for our wonderful volunteers and to the public for donations of goods, as it ensures Bloomhill can continue to provide support and assistance to more than 800 cancer patients on the Sunshine Coast," Mervat said.
Bloomhill Op Shops are located in Buderim on Main Street, Nambour opposite the hospital, Maroochydore on First Ave, Mooloolaba on Brisbane Rd, Caloundra on Bullcock Street and Cooroy on Maple Street.
"To make it easier for people to donate, Bloomhill even offers a free pick-up service for donations of larger items. Just call our Distribution Centre on 07 5445 6858 to arrange collection," Mervat said.
Bloomhill is also on the look out for volunteers to assist in all areas of its organisation. Anyone interested in volunteering can call the Centre on 5445 5794 to find out more.
Bloomhill Cancer Help is a Sunshine Coast based charity that provides support and assistance to those affected by cancer. Operated by a team of dedicated professional staff and hundreds of volunteers, Bloomhill offers counselling, transport to appointments, respite care and a range of complementary therapies and other practical help.
With no ongoing government funding, the charity relies on donations and fundraising to continue providing its valuable services.