Local businesses are being urged to get involved with Bloomhill Cancer Help's 12th annual Race Day to be held on Sunday, 21st September at Corbould Park.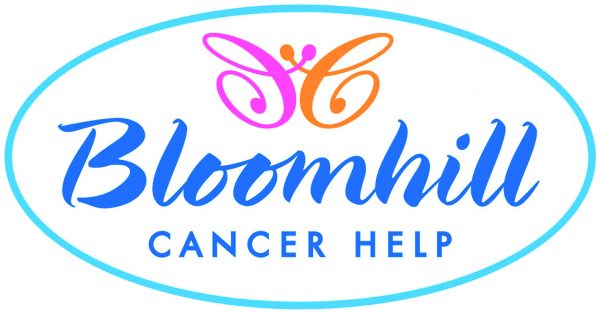 The annual major fundraising event for Bloomhill Cancer Help is set to be filled with fun, fashion, auctions, raffles, prizes and the excitement of watching the horse races live, is in need of sponsorship.
Bloomhill's Race Day Coordinator, Gail Lamb said the event has been a great success over the last 11 years, raising upwards of $50,000 each year.
"We are really calling on local businesses this year to get behind the annual race day and help us raise much-needed funds.
"We know times are tough for everyone but we need the funds raised to help Bloomhill to continue to provide vital services to more than 800 clients on the Sunshine Coast affected by cancer," Gail said.
Gail said that Bloomhill is looking for three more major sponsors to get involved with the race day but that there are other sponsorship options available.
"Our major Race Day sponsorship package is $3,000 and entitles the business to a range of benefits including exclusive naming rights to one race, a full page advertisement in the race book on the day and a table of ten at the supporters lunch in the function room.
"If businesses are not able to sponsor this year, then we really encourage them to book a table and come and join us for all the fun," Gail said.
A table of 10 for the Favourites Room which has a commanding view of the whole race track, includes champagne on arrival, a delicious Luncheon and drinks is $1000.
For the track-side Champagne Gardens, a table of 10 is $700 and includes a buffet lunch with main course, salads and dessert.
"There will be an auction in the Favourites Room as well as a huge raffle in both areas and prices for the best dressed," Gail said.
The annual Bloomhill Race Day provides an opportunity for local businesses to get involved with a local charity and directly support those affected by cancer on the Sunshine Coast.
With a full race schedule, auctions, raffles and a best-dress competition, the day has something for everyone to enjoy.
Individual tickets are also available – $110 per person for the Favourites Room Luncheon or $75 per person for the Champagne Gardens buffet.
To secure a sponsorship package or buy tickets call Gail on 5445 5794.
Bloomhill Cancer Help is a Sunshine Coast based charity that offers support and assistance to those affected by cancer. Operated by a team of dedicated staff and hundreds of volunteers, Bloomhill provides a range of services and complimentary therapies, transport to appointments, message and counselling.
With no ongoing government funding, the charity relies on donations and fundraising events such as the Bloomhill Race Day, as well as income from its Op Shops and the Cotton Tree Markets to continue providing its valuable services.