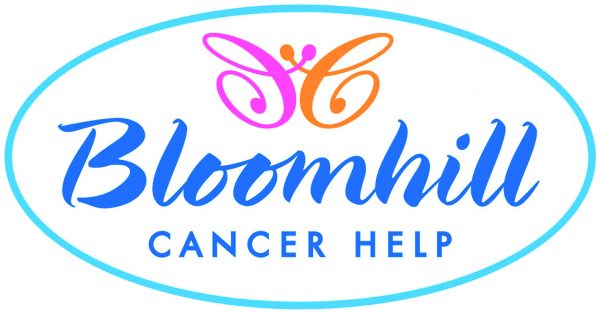 Bloomhill Cancer Help will hold its annual Volunteers Breakfast on Friday, 16thMay to acknowledge the outstanding contribution of Bloomhill's hundreds of dedicated volunteers.
This year Bloomhill's annual breakfast  is  scheduled to coincide with National Volunteer Week, which celebrates the power and contribution of volunteers from across Australia.
Bloomhill Manager of Volunteer Services, Alex Bert said the breakfast was a regular event on the Bloomhill calendar but this year was a special milestone for the organisation with the number of active volunteers just passing 500.
"The breakfast is a great way to show appreciation and recognise the selfless efforts of our volunteers.  It is also a great opportunity for volunteers  to get together to share and  to celebrate, while enjoying each others company on this special morning" Alex said.
The gourmet breakfast cooked by the staff for the volunteers will be held at Bloomhill Cancer Help Centre, 58 Ballinger Road from 8am and will be followed by a ceremony led by Bloomhill's Manager of Volunteer Services Alexsandra Bert who together with Bloomhill patron Raelene Boyle, will present certificates and offer thanks to all the volunteers on behalf of the Management Committee, staff and clients.
"Some of our volunteers have been with the charity since it's inception in 1997, and they continue to enjoy contributing as a rewarding experience.  This, in itself is a testimony of the oustanding commitment and dedication of Bloomhill volunteers," Alex said.
The recipients of the certificates for five years of service include: Terry Bailey, Sue Bailey, Judy Bartley, Lynette Black, Jane Boaler, Kerron Bromfield, Noelene Dawson, Gerard Fitzgerald, Eva King, Don Kitson, Carolyn Moran, Holly Morgan, Peter Morgan, Ros O'Brien, Nyleta Pascoe, Glennice Robson, Leigh Ryan, Murray Sobels, Joan Gooding, Maree Hampton, Geraldine Grant, Thelma Petersen, and Maureen Turner.
The recipients of the certificates for ten years of service include: Lorraine Quinn, Pam Buchanan, Di Genrich, Val Porter, and Carole Williams
Since July 2013, the volunteers have contributed more than 32,000 hours of service and have driven more than 58,000 km in support of those affected by cancer on the Sunshine Coast.
"Bloomhill now has over 800 clients, and is growing, so we are always seeking   new volunteers  We have many volunteer roles to choose from and are just about to open a new Opportunity Shop in the Bright Water Shopping Centre" Alex said.
"Volunteering is a great way to give back to the community and is  really rewarding, knowing you have made a difference in the lives of others," Alex said.
Bloomhill would like to acknowledge the sponsors, who will make the volunteer breakfast possible. Donations have come from: Garry Crick Auto Group, Fenwick's Fruit Emporium, IGA Maroochy Waters, Plumbers Queensland,  Brumby's Mountain Creek and Buderim Floral Art.
Volunteer Week is an annual event held Australia wide to celebrate the power of volunteering to change lives and communities. The week's aim is to acknowledge and recognise the tireless hours that volunteers give back to their local community.
If you are interested in becoming a Bloomhill volunteer, please phone Alex at the Centre on 07 5445 5794 or for more information, visit www.bloomhill.com.au.