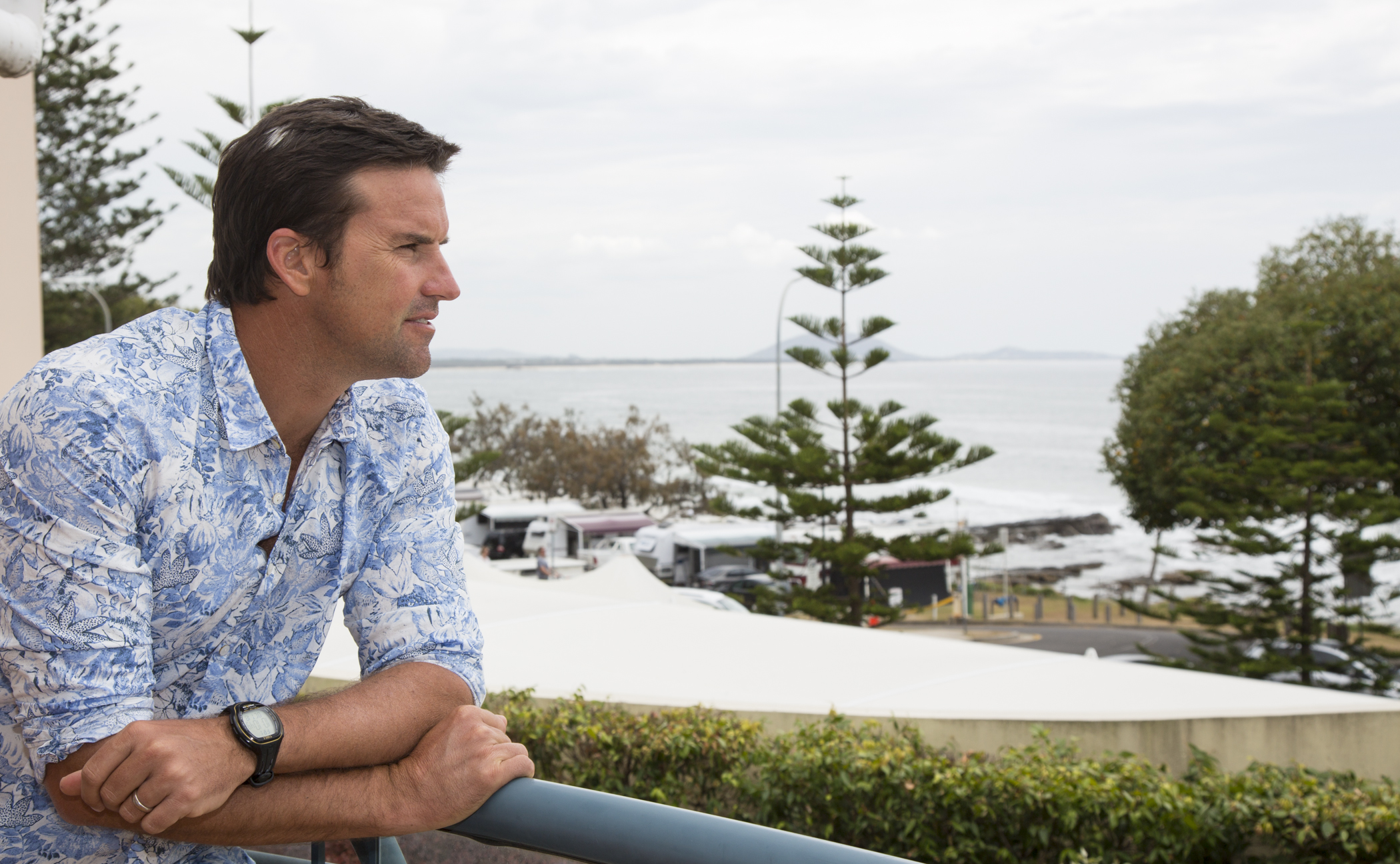 Sir Richard Branson and tennis legend Pat Rafter have a special place in their hearts for the Sunshine Coast and are urging locals to Be Smarter with Your Smartphone and get out and enjoy the beautiful Sunshine Coast.
Branson and Rafter are the latest to join the campaign, by Sunshine Coast Destination Limited (SCDL) and Tourism Events Queensland, which has established the Sunshine Coast as the first destination in the world to encourage people to "Be Smarter with Your Smartphone" so they don't miss experiencing what's around them.
Sir Richard said he tries to get to Makepeace Island during every trip to Australia and enjoys surfing with his son, Sam at Noosa.
"Makepeace offers the opportunity for me to reconnect and completely
'disappear' into another world. No cars, no clocks, phones or TVs," Sir Richard said.
For Pat, checking out the surf for the best spot to hit the water is a moment he appreciates on the Sunshine Coast.
"I don't need much of an excuse to switch off my phone but holidays are definitely a time to escape and spend quality time with the family and hit the water for a surf where technology can't find you," Pat said.
Both Branson and Rafter want locals to embrace the movement on the Sunshine Coast and take time out from their smartphones by participating in the Make the Most of the Moment challenge.
The challenge is designed to encourage locals to stop and remember what they love about the Sunshine Coast and take time out to enjoy the moment.
With a prize pool valued at over $10,000 for those who complete an online quiz and upload a photo after they have experienced their moment, SCDL wants more locals and visitors to take time out to enjoy all the Sunshine Coast has to offer.
Pat, who is the Ambassador for Mantra hotels and resorts, said the quiz is a fun way to identify smart-phone habits and see if you are potentially using social media a little too much.
Even though he founded Virgin Mobile, Branson believes that
because they are so engaged with their mobile phones, many people are missing out on family moments throughout everyday life especially at mealtime.
"Next time you are at a restaurant, and unless you're an on-call transplant surgeon, engage in a conversation with the people sitting at the table with you rather than those on the other end of your phone," Branson said.
Branson insists people don't need to change the way they live, just take some moments to laugh and enjoy human interaction rather than checking emails and posting status updates.
"My tip is to 'manage your phone, don't let it manage you," Branson said.
To get involved jump online to www.makethemostofthemoment.com.au to take the quiz and then visit www.facebook.com/sunshinecoastqld to take the Make the Most of the Moment Challenge for your chance to win. You can also find out more at www.visitsunshinecoast.com.au/localmoments.