Almost $60,000 in funding was awarded to community groups at the Buderim Foundation Good News Night tonight.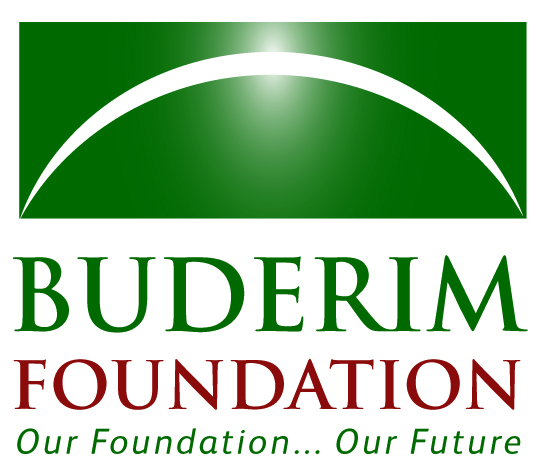 The largest ever amount awarded by the Foundation at the seventh annual event is a great achievement and shows how successful the organisation has been since it started ten years ago.
Funds raised by the Foundation are carefully invested, and then the interest earned is distributed to community organisations serving the 4556 postcode area each year.
This year 22 different organisations are benefiting after applying for funding for specific projects.
Buderim Foundation Chairman Professor Paul Clark said the $58,603 awarded brought the total funding provided to the community by the Foundation to $156,956.
"Not only are we granting a record amount of money this year, but it is being distributed to a record number of organisations with 22 very worthy organisations receiving funds.
"Since the Buderim Foundation started awarding community grants this means 41 different organisations have benefited, thus extending the benefits of the program more broadly to the community," Prof. Clark said.
The Buderim Foundation is delighted to announce the 2014 Community Grant recipients are:
Buderim-Pamwoods Heritage Tramway Inc. for a 'History of Buderim to Palmwoods Booklet' – $1900
Adopt a Digger Inc. to publish a book exploring the individual pre-war lives of fifty-two men and three women from Buderim who enlisted in the Great War of 1914-1918 – $3175
Friends of Maroochy Regional Bushland Botanic Garden for a Children's Experiential Garden – $4200
Sunshine Coast Riding for the Disabled (RDA) Inc. for safety fencing around an all weather riding arena – $4280
Suncare Community Services Inc. for equipment in the Suncare Buderim Dorney House Respite Cottage – $4650
Buderim Concert Band for band music – $1000
Playgroup Queensland for a purpose built office for  the Mons Playgroup Centre  – $3581
Buderim Male Choir for the 'Morning Melodies in the Community', a series of community concerts – $5776
Bloomhill Cancer Help for a workshop and function facility enhancement project – $1400
4 Paws Animal Rescue Inc. for solar power for the 4 Paws Halfway House – $2500
Eric Joseph Foote War Memorial for a demountable sound shell/sun shade for a natural amphitheatre for public events- $3200
Fusion Sunshine Coast for the Buderim Youth Festival 2015 – $1000
Buderim Community Kindergarten for the 'Back Garden Fence Repair Project' – $1717
BMSS P&C Association for microphones for the  School Hall – $1200
Buderim Craft Cottage Association for indoor/outdoor seating – $1633
Buderim Men's Shed for overhead projection equipment required for meetings and educational presentations – $2331
Buderim Lions Club for replacement chairs and tables at the Lions Den – $1040
Buderim Library Association Inc. for a computer and software upgrade  – $1090
Headland-Buderim Croquet Club Inc. for a motorised lawn roller to host state and national competitions – $2750
Bunya Bunya Country Aboriginal Corporation for the purchase of bush care and conservation tools for the 'Caring for the Country around Martins Creek Project' – $1120
The Youth Grant this year is being awarded to Sustainable Partnerships Australia Youth in Philanthropy for an 8 week Philanthropy in Action project at Buderim Mountain State School – $6570
The Buderim War Memorial Community Association is also receiving $2490 to go towards painting the inside of the Hall.
"We want to support these organisations in providing their services to Buderim and the 4556 community as much as possible and we are excited by the upcoming projects they have planned."
"Each year more people become aware of the Foundation and generously donate money, and as a result of this and careful investment there are more funds to inject back into the community," Prof. Clark said.
"And with all the funds raised being preserved, it means we will be able to continue to offer grants in perpetuity into the future."
The goal of the Buderim Foundation is to enrich and enhance the quality of life for Buderim and its residents past and future. The Foundation is a philanthropic, not-for-profit organisation that aims to generate income from donations and bequests from local community members and provide grants for community projects.
The grants are offered to not-for-profit organisations in the Buderim community, or not-for-profit Sunshine Coast community organisations that are able to provide services to the Buderim community.