The April issue of Profile Magazine is a fantastic read –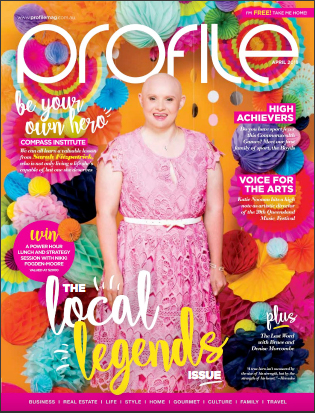 highlighting charities and people who make our community great, including the Buderim Foundation's own chair Dr Russell Stitz.
Click here to read more about Dr Stitz and the Buderim Foundation online – or even better look for the lovely bright cover featuring Sarah Fitzpatrick at a coffee shop near you!
Photos from Profile Magazine.