With the New South Wales summer only weeks away and a predicted El Nino to hit the East Coast of Australia, homeowners are being reminded that weepholes in brick homes pose a risk during the states bushfire season, offering an open door for bushfire embers and pests to enter and cause havoc from inside your home.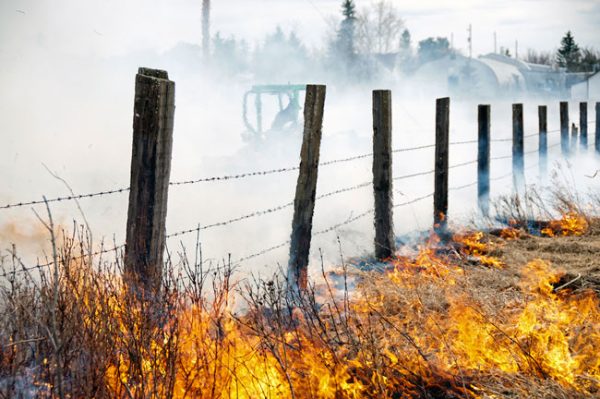 In NSW, the large bushfire near Wentworth Falls in the Blue Mountains in August showed how dry conditions had become and fire authorities believe if replicated in summer with low humidity, high temperatures and strong winds the fire season for NSW will escalate. To ease this pressure more fire fighting aircraft have been added to NSW and Victoria and authorities are requesting homeowners to proactively prepare for the bushfire season.
Weepa Technical Officer, Mitch Flint said while most residents know fire prevention is vital, some are not aware of all the risks.
"With Australia having had a series of relatively dry years over the winter months between April and October, protecting weepholes is critical as sparks and embers must be prevented from entering the wall cavity and causing unseen ignition within the building.
"According to the weather bureau, the drier than usual winters of the past few years have left soil moisture levels low over large parts of the country.
"When you combine the dry winters with above average temperatures coming this spring, the weather bureau is predicting it will be the largest El Nino event since 1997 on the East Coast of Australia.
"It's important to check homes for potential fire hazards and while many people know to remove debris from around the yard and clear leaves out of gutters, homeowners are often unaware that they also need to be checking weep holes," Mitch said.
While weepholes are an important structural part of any brick home, allowing ventilation and acting as a drainage system, weepholes are also an easy entry point into the internal cavities of a home. Fire embers or pests such as snakes, mice and other creepy crawlies use weepholes as entry points.
"Fires can spread quickly when embers are distributed by the wind. Not only can they ignite debris around a dwelling, they can also be sucked in by updrafts through weep holes.
Weepa Protector Weep Hole Screens eliminate the ability of both fire embers and pests to enter your property and comply with the highest fire ratings.
Mitch said with research shows ember attack is one the key factors in more than 85 per cent of houses destroyed by bushfire in Australia.
"The Weepa Protector Weep Hole Screen is a stainless steel screen that can be very simply installed by homeowners and it prevents fire embers and pests from getting in without blocking the air flow to the building."
Established in the early 1990s, Weepa Products' focus is on developing innovative-patented products to solve particular problems with weep holes.
Weepa's commitment to research and industry consultation has seen it grow into a specialised dynamic company making an important contribution to 'best practice' in the building industry.
Weepa also supply weep hole formers and covers for installation during the building process to create highly functional and attractive weep holes in cavity brick walls and rendered panel.
For more information about Weepa Products and the Weepa Protector visit their website – www.weepa.com.au.