Boutiques in The Wharf Mooloolaba's Fashion Precinct are holding a Fashion Celebration featuring new season fashions which guests can browse, while enjoying champagne, yummy tasting plates and live music.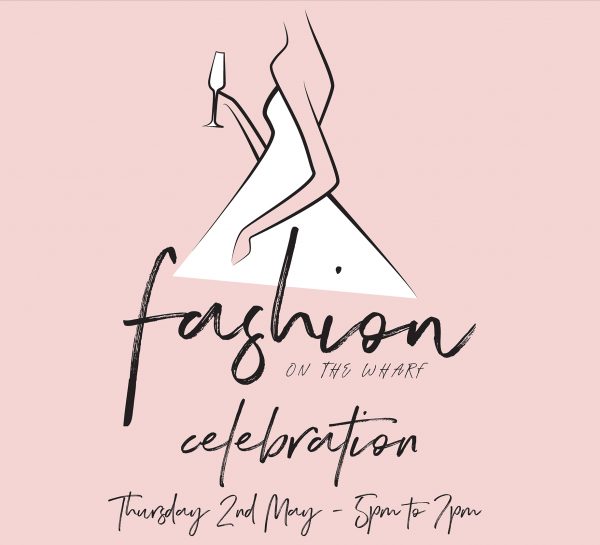 The Wharf Mooloolaba co-owner Dirk Long said the Fashion on the Wharf would showcase the great fashion, accessories and homewares available at the precinct's four boutiques – Bedouin Traders, Gingers Boutique, Meraki Thread Co and Mikimi Resortwear.
Mikimi Resortwear owner Mikimi Grubic said in a world of fast- fashion, the boutiques at The Wharf were more focused on offering quality that was also more sustainable.
"Anna Lappe said 'Every time you spend money, you're casting a vote for the kind of world you want' and all of the boutiques here are committed to providing brand that are committed to manufacturing responsibly, while also being great quality that is easy to wear, comfortable and perfect for our coastal style," Mikimi said.
Meraki Thread Co owner Jess Bos said she was excited to be co-hosting what would be a great night of fashion, wine and entertainment to celebrate the beautiful locally-owned boutiques that have opened at the Wharf.
"Enjoy tasting different champagnes, with thanks to Rebecca from the Sunshine Coast Champagne Club, while browsing our carefully curated and on trend vintage pieces as well as the fabulous colours and trends of Autumn from our designer labels.
"We have also just added an adorable baby collection to Meraki Thread Co that is sure to be a favourite on the night," Jess said.
Gingers Boutique owner Suzanne Mailey said the Fashion Celebration was a great way to browse the new season's fashions.
"Our Autumn-Winter Season never disappoints in terms of colour and style and this year is no exception.
"Mustards, citrus and green tones are certainly making an impact in the winter palette, whether this is in block colours or prints, this season has it all," Suzanne said.
Bedouin Traders owner, Brad Johnson said their range of fashion and Coastal-inspired homewares and furniture were carefully curated from around the world.
The Wharf Mooloolaba co-owner Dirk Long said the Fashion Precinct was a fantastic addition to The Wharf giving locals and visitors alike the opportunity to browse unique and independent fashion, accessories and homewares.
"People can come and enjoy a great day at the Wharf, choosing from the great activities and attractions like whale watching, sunset cruises, scuba diving and snorkeling, check out the attractions at SEALIFE, enjoy a fantastic meal at any number of the cafes and restaurants which have become destinations in their own right, and now, do some great shopping too.
"Where else can you choose from such a great variety of dining and independent retail options all with those stunning river-front or harbour views."
For more information about The Wharf Mooloolaba including upcoming events, like or follow @thewharfmooloolaba on Facebook, Instagram or visit www.wharfmooloolaba.com.au.
You can also find out more about the boutiques on their social media pages and websites:
Bedouin Traders – Facebook and Instagram @ bedouintraders
Gingers Boutique – gingersboutique.com.au, Facebook and Instagram @gingersboutiques
Meraki Thread Co – merakithreadco.com.au, Facebook and Instagram @merakithreadco
Mikimi Australian Resortwear – mikimishop.com.au, Facebook and Instagram @mikimiaustralianresort