A Coast beauty therapist and make-up artist has developed a new range of mineral makeup to meet the needs of women looking for chemical and cruelty free, vegan products without the premium price tag.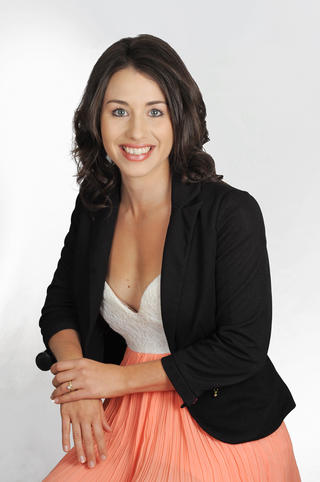 The new range, Lust Mineral Cosmetics has just launched and is made in Australia of 100% Australian minerals.
Lust Mineral Cosmetics is the creation of Kawana Island businesswomen, Stacey Hollands. With over seven years experience as a qualified beauty therapist, Stacey was always researching beauty products and looking for chemical free options.
Stacey said when she started her own wedding make-up business over five years ago, she was searching for a 100% mineral make-up brand to stock, however, she found a gap in the market.
"There are a lot of cheaper mineral products on the market that people perceive to be mineral make-up but unless it states it is 100% mineral make-up it could have as little as 30% minerals in in the product.
"The 100% mineral make-up brands I found were generally upward of $85 for a foundation and I was really searching for quality products my clients enjoyed at a reasonable price," Stacey said.
Stacey said that when her dad was diagnosed with cancer in 2011, her passion to create a make-up range free from harsh chemicals grew.
"When my dad became ill, I started researching ingredients in make-up products, I wanted to know what I was putting on every day and the effects it had on my skin.
"My dad definitely inspired me and made me more determined than ever to develop a quality mineral based makeup range that is 100% Australian minerals," Stacey said.
Stacey said that Lust Mineral Cosmetics is a non-comedogenic, vegan friendly formula that provides fantastic coverage on all skin types and contains SPF 15+ to protect the skin from the sun.
"Lust Mineral Cosmetics is designed to enhance natural beauty and help develop healthy, radiant skin.
"It is free from harsh chemicals, parabens and artificial fragrances so the skin will be healthier and less irritated, perfect for those with sensitive skin," Stacey said.
On top of being vegan friendly, Lust Mineral Cosmetic products are not tested on animals and have minimalistic packaging to reduce the brand's carbon footprint.
Stacey has been developing the range for the past two years and while her Dad passed away in February, he saw the finished products and was very proud.
To celebrate the launch of Lust Mineral Cosmetics the product range is available online for a limited time at www.lustminerals.com.au.
In the coming months Lust Mineral Cosmetics will become a salon exclusive brand offering great rewards to salons. Local salons interested in stocking Lust Mineral Cosmetics can contact Stacey by emailing her at info@lustminerals.com.au.
Lust Mineral Cosmetics was developed by Sunshine Coast beauty therapist, Stacey Hollands, the makeup range is made from 100% Australian Minerals to provide a natural alternative to other makeup brands. The mineral makeup range is non-comedogenic and is free from harsh chemicals, parabens and artificial fragrances.
For more information on Lust's cosmetics visit lustminerals.com.au.