Students from the University of the Sunshine Coast (USC) are holding a free film screening on January 30 to raise funds for the Bornean Sun Bear Conservation Centre (BSBCC).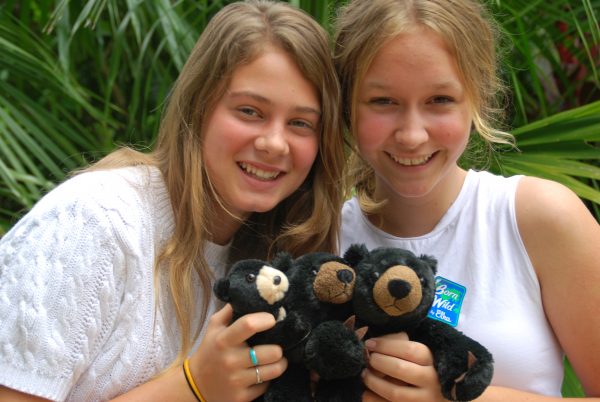 The Australian produced documentary 'Big Dream, Little Bears' focuses on founder of the Conservation Centre, Siew Te Wong, and his dream of saving Asia's sun bears. It's an inspirational story which the students hope will help raise awareness of the plight of this 'vulnerable' listed species.
As part of their communications degrees, the team of four students are using their public relations skills to create an adoption program for the BSBCC. The screening is just the first step in an ongoing campaign the students have created to support BSBCC.
The students will launch their program at the film screening before heading to Borneo one week later with their lecturer, Sarah Pye.
"USC feels it's really important to offer students these type of projects because they gain invaluable experience," Ms Pye said.
"While in Malaysia, we will launch the program again and train the staff so it keeps bringing in funds for a long time to come, making it a win/win situation."
Team member Courtney Angel is in her final year of study and said that the opportunity to be involved in something so hands-on was invaluable.
"The University has always had opportunities to study abroad, but it's exciting that we are able to help a threatened species at the same time," Ms Angel says.
"The project gives us the opportunity to apply what we have learnt in our lectures and tutorials in the real world."
Funds raised through the documentary screening will help the Bornean Sun Bear Conservation Centre continue its invaluable work.
The free film screening will be held at Australia Zoo Wildlife Hospital on Thursday 30 January. Doors open at 5.30pm. Spaces are limited and reservations are essential. Email spye@usc.edu.au to reserve your place.
Students have funded by the USCI Global Opportunities Program and the Department of Industry, Innovation, Climate Change, Science, Research and Tertiary Education.