As the colder months settle around us, it's worth remembering we are not the only ones looking to stay warm.


Mice, snakes and cockroaches are looking for somewhere cosy as well – and you may unwittingly be rolling out the welcome mat and inviting them into your home.
Mice infestations are at their highest during the next few months in rural and regional areas so now is the perfect time to ensure you are protecting your home.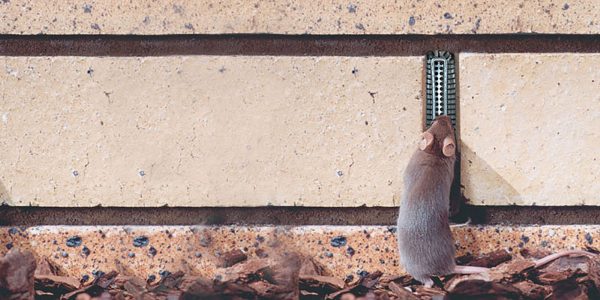 Weepa Products Technical Officer, Mitch Flint said while most residents think about keeping the doors and windows of their home secure with screens to keep pests out, they often forgot about the weep holes.
Mitch said weep holes were located on brick dwellings, spaced evenly along the bottom of the brick walls as well as around windows and doors.
"Weep holes are important because they ensure the buildings are properly ventilated but they also offer an entry point for pests," Mitch said.
"However, it is easy to screen weep holes with Weepa Protectors, which stop pests from entering. They also ensure weep holes remain clear so as to ensure proper ventilation. This prevents mould and mildew growing inside your walls.
"The Weepa Protector Weep Hole Screen is a stainless steel screen that can be very simply installed by homeowners.
"Installing Weepa Protectors takes just a minute for each weep hole and it also reduces the need for chemical pest control," Mitch said.
Mitch said other pest protection measures that residents could do themselves include – checking windows and screens were secure, keeping bins and the pantry tidy, removing stagnant water from around the home and checking and sealing open beams and eaves.
Mitch said in addition to stopping pests from entering, Weepa Protectors also stop fire embers from entering wall cavities.
"Fires can spread quickly when embers are distributed by the wind. Not only can they ignite debris around a dwelling, they can also be sucked in by updrafts through weep holes, similar to the way the chimneys on fireplaces draw smoke.
"This means that protecting weep holes is critical as sparks and embers must be prevented from entering the wall cavity and causing unseen ignition within the building," Mitch said.
The Weepa Protector Weep Hole Screen complies with the highest Bushfire Attack Level (BAL) of AS3959 and is easily installed with the applicator included in every pack.
Weepa Protector Weep Hole Screens are available at all good hardware stores including Bunnings and Mitre 10. The Weepa Protector Weep Hole Screens are sold in packs of 20, which include the easy applicator and are an essential item to improve the safety of your home.
Established in the early 1990s, Weepa Products' focus is on developing innovative-patented products to solve particular problems with weep holes.
Weepa's commitment to research and industry consultation has seen it grow into a specialised dynamic company making an important contribution to 'best practice' in the building industry.
Weepa also supply weep hole formers and covers for installation during the building process to create highly functional and attractive weep holes in cavity brick walls and rendered panel.
For more information about Weepa Products and the Weepa Protector visit their website – www.weepa.com.au.