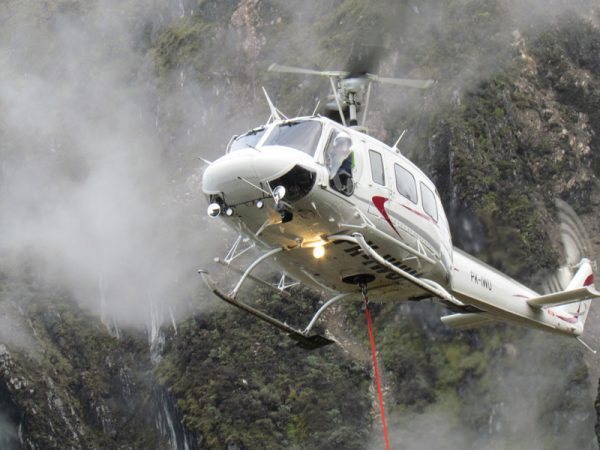 New rotary aviation company, Eagle Copters Australasia combines the talents of Australian company, Aero Assist, with the experience of one of the international leaders in the helicopter industry, Eagle Copters Ltd.
A privately owned company, operating from a new base at Coffs Harbour Airport, and led by Managing Director, Grant Boyter, and Chief Engineer, Rohan Schallmeiner, Eagle Copters Australasia offers helicopter leasing and sales.
To celebrate the launch of its Australasian sister company, Eagle Copter Limited President Mike O'Reilly and Vice-president of sales and marketing, Spyke Whiting will this week visit from Canada to inspect the new headquarters at Coffs Harbour.
The new base has the capability to fit out aircraft to meet the operational needs of the lessee or the purchaser, and their relative ongoing maintenance support requirements.
Mr Boyter said working with Eagle Copters internationally to launch Eagle Copters Australasia was a natural fit.
"We have a great depth of experience working throughout Australia and overseas and now we have the backing of one of the best-known international brands".
Grant said the company is already offering helicopters for sale and lease and is also involved in sourcing aircraft for emergency services, and the mining and fire fighting industries. He said the new headquarters includes two hangars and will have facilities to complete all servicing, rebuild and fit out requirements including painting.
Grant and Rohan, both maintenance engineers, each have more than 30 years' experience within the helicopter industry. They have worked around the globe, including Australia, Indonesia, Papua New Guinea, Europe and the Middle East, in all facets of helicopter maintenance and have built up an extensive network within the aviation industry.
The international company, Eagle Copters Ltd, also privately owned, has been offering leasing, sales, completions, maintenance, repair and overhaul, support and product development since 1975. Its headquarters is located at an extensive facility (over 7000m2) at Canada's Calgary International Airport.
Mr O'Reilly said Eagle Copters Ltd were proud and excited to launch the new venture.
"We appreciate the efforts of our new partners whom we've known and trusted for many years.  Our goal is to provide our innovative solutions in sales, leasing, and MRO to the regional industry for existing and future customers.," Mr O'Reilly said.
Grant said Eagle Copters Australasia was very pleased to be establishing itself at Coffs Harbour.
"It's a great central location from which to service the entire east coast of Australia as well as the rest of Australia and the Asia-Pacific region. Coffs Harbour City Council has been responsive and welcoming", Grant said.
For more information including sales and leasing enquiries please contact Eagle Copters Australasia – phone 02 6652 7412, email info@eaglecopters.com.au or visit www.eaglecopters.com.au