Eagle Copters Australasia will feature its Eagle Single helicopter at Rotortech 2014, May 24 and  25, on the Sunshine Coast, Queensland.
The Eagle Single is a recent entrant into the Bell Medium Lift Helicopter market and is an STC conversion of the Bell 212 helicopter from a twin engine to a single engine.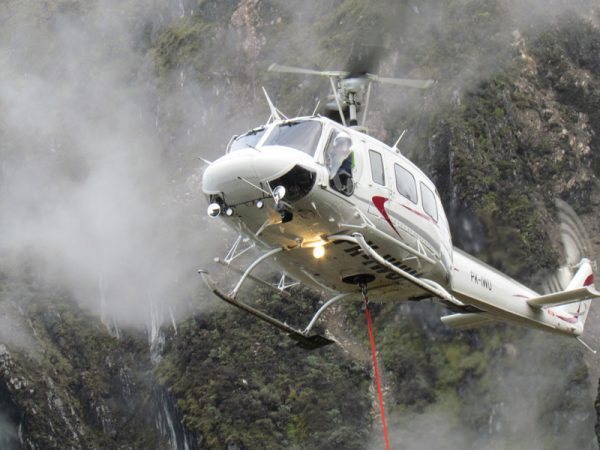 Eagle Copter Australasia Managing Director, Grant Boyter, said that the Eagle Single offers unmatched performance, with increased reliability in the Bell Medium helicopter market.
"We are excited to bringing this versatile aircraft to Rotortech for everyone to inspect," Grant said.
The Eagle Single inherits benefits from the standard Bell 212 such as the 11,200 lb Gross Weight limitation, common 212 part numbers, dual hydraulics, enhanced 212 airframe structure and the availability of the aftermarket accessories commonly found on today's working machines.
Grant said that the Eagle Single will be on display at Rotortech for the interested parties to check out and have a chat with the Eagle Copters Australasia team about the aircraft.
"The Eagle Single is fast becoming the helicopter of choice in the Medium Lift market, and has proven paramount reliability. It's also demonstrated itself in North America and recently in Australia to be the ideal fire-fighting aircraft," Grant said.
Rotortech 2014 is set to be the biggest helicopter exhibition in the Southern Hemisphere and will be held at Novotel Twin Waters on the Sunshine Coast, the event is open to the public.
Eagle Copters Australasia has been in operation in Australia for just over six-months and is already expanding with the building of two new hangars underway at its headquarters at Coffs Harbour Airport.
Eagle Copters Australasia combines the talents of Australian company, Aero Assist, with the experience of one of the international leaders in the helicopter industry, Eagle Copters Ltd.  The international company, Eagle Copters Ltd, also privately owned, has been offering leasing, sales, completions, maintenance, repair and overhaul, support and product development since 1975. Its headquarters is located at an extensive facility (over 7000m2) at Canada's Calgary International Airport.
Grant said the growth of Eagle Copters Australasia will provide an additional 1000 square metres of specialised maintenance facilities as well as offices.
"This new facility, in addition to our existing hangar, will increase our capacity to meet the operational needs of the lessee or the purchaser, and their relative ongoing maintenance support requirements," Grant said.
For more information including sales and leasing enquiries please contact Eagle Copters Australasia – phone 02 6690 3300, email info@eaglecopters.com.au or visit www.eaglecopters.com.au.