Our PR Director, Michelle Smytheman, is passionate about helping emerging professionals in the communications industry and teaches at the University of the Sunshine Coast. As part of an assessment task this year, there have been some excellent blogs written by first-year students about emerging business trends. We are proud to share their work.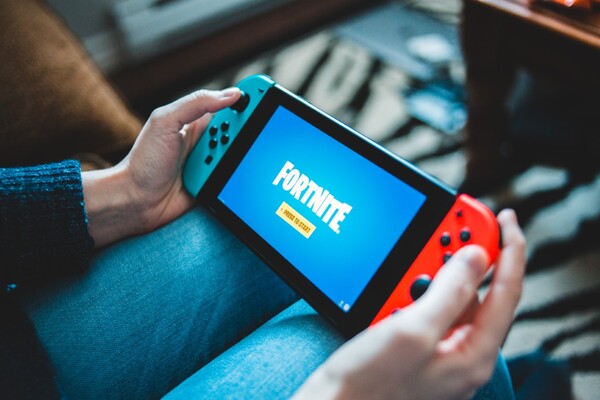 By Kiara van der Waal
Throughout the pandemic, eSports has become one of the top trends for the age group 18-34 years of age. Since Fortnite was released in 2017 and it has skyrocketed the media. Even if you do not play it, you will most likely know what it is. According to gallantway.com.au , within two weeks of its release, it had 10 million users. It became one of the most popular eSports around the world of gamers, no matter who you were, your friends, family, or even the people you walk past in the shopping centre all know what Fortnite is.
Epic Games won the gaming market with the launch of Fortnite with the launch of Fortnite and here is how they used social insights for this game. Tim Sweeney, who is the founder of Epic Games truly believed that virtual reality was the next big thing. This idea invited Epic Games to initiate research that used insights to consumers and social media. Sweeney reached to conclusion that many consumers were looking for innovative, immersive experiences when gaming. That led to the launch of Fortnite, a game that got listed within a few days of its launch.
Proper research and consumer insights play a crucial role in any marketing strategy. If there is correct use, it allows marketers and businesses to form a strong bond with their consumers. Social insights give people ideas of what changes or new features they are looking for in a product or service. This creates a huge business move in the market, it allows consumers and the media to have a say in what they like and that is why Fortnite is so huge. Sweeney had a business move and it allows the consumers to talk to their friends like they are on FaceTime and play a game that they all would enjoy.
The top country that plays Fortnite is Norway, according to gallantway.com.au, Norwegians have the highest number of monthly searches for Fortnite per 1,000 people, at an average of 20.43 searches per month. The target audience Fortnite intends on marketing for are from the ages of 10-30. Though 10 is such a young age, Fortnite does a great job of catering to that demographic.
Fortnite is a "free" to stream game, it allows any consumer with a console to play Fortnite and enjoy what the game has to offer. Not only is that beneficial for players, but it also opens another great way into the marketing world and business plans. Sweeney has really put a lot of work into this game, but little did he know that his marketing tactics would make this game become one of the top eSports in the world. It allows any age group to play and can cater to any demographic, which leads me into my next topic.
Fortnite is still quite popular to this day, it still is talked about by people all around the world and that is because of the creators marketing tactics. Many gamers around the world always watch to see if there is a new update or new characters. Fortnite have recently come out with an Ariana Grande feature which is a great marketing tactic for more people to play Fortnite. Many people love Ariana Grande as she is one of the top music artists in 21st century. This Ariana Grande feature invites the players to take a musical journey into magical new realities.
It is so important nowadays for marketers should consider targeting gamers because like Fortnite it will skyrocket in days. It starts off with an idea and then it blows up. The media will be talking about it, it will be the next best thing like Fortnite was. Games like Fortnite are social, battle royale games invite 99 players worldwide to fight to survive on a virtual island and someone must be the last one standing. The pandemic has given video games a huge push, even towards the people who have not really played many games before. I know that I played a lot of Animal Crossing throughout the lockdowns… Games like Fortnite and Animal Crossing invite consumers to be social with one another instead of communicating through modern day apps on our mobile phones.