With Stage Two of The Wharf Mooloolaba's multi-million-dollar refurbishment nearing completion, several vibrant new businesses join a bevy of food, retail and activity traders at the popular precinct in time for the start of summer and school holiday trade.
The new ventures are Ninth Street – a highly anticipated burger and dessert bar specialising in American-style favourites, and Il Vento – a traditional Italian restaurant and wood fired pizza bar, as well as Gingers Boutique who are opening a second location to their iconic Buderim fashion store. There is also a revamped El Bigoton – a casual food bar and take away dedicated to Latin Street Food, and Fudgees on The Wharf Mooloolaba – the ever-popular fudge, ice cream and confectionary shop now occupying a larger premise.
The Wharf Mooloolaba co-owner Dirk Long said the opening of the new businesses alongside the expansion of others meant the revitalized river-side centre offers dining options for all appetites and budgets.
"It's such an exciting time at The Wharf, with these food outlets offering a great variety of cuisines; everything from burgers to burritos, pizza and pasta, and several options to satisfy that sweet tooth," said Mr Long.
"What else is exciting is that these businesses either already have a history at The Wharf, or their owners have tasted success in their respective industries elsewhere and are bringing that experience and know-how to us here on Parkyn Parade."
Ninth Street owner Janice Kuz, already well-known in the Sunshine Coast hospitality scene for the signature  loaded shakes and innovative menu at her popular Maroochydore café The Nines, takes inspiration from the American street food scene for her latest venture.
Officially opening at The Wharf on the 16th of December, Ninth Street is both a burger haunt and a dessert bar, featuring a tantalizing menu of the popular family favourites hard to go past like burgers, hot dogs, loaded fries and loaded shakes, available to eat in or take away.
"I like to play on the classics by making simple food that little bit more extravagant," Ms Kuz said.
"People eat with their eyes, but it's also important to make sure our food tastes as good as it looks and is affordable for everyone – those are the two ideas that drive me."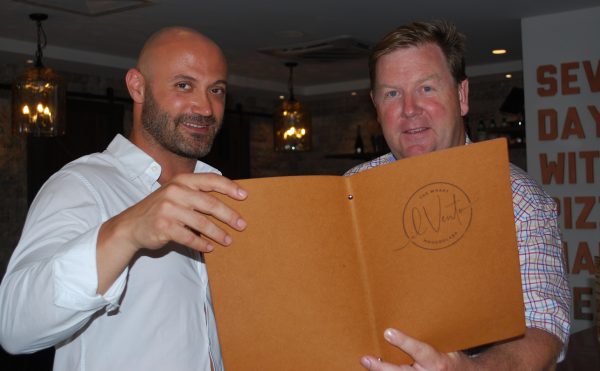 Il Vento co-owner and operator Ibrahim Haddad, or 'Bob', who also owns and runs another Italian restaurant, Il Verde, in Brisbane's Bowen Hills, said he was thrilled to offer diners pizza from the first authentic Italian wood-fired pizza oven in Mooloolaba.
"Our pizza is made in the original Neapolitan style, made with flour imported from Italy and left to rest for 48 hours before being cooked quickly in a traditional oven, also imported from Italy," Mr Haddad said.
"People love Italian food because it's simple food made with the best, freshest ingredients, and as well as pizza we'll be selling a range of antipasti, fresh handmade pasta and risottos, and desserts like tiramisu, panna cotta, cannoli and our signature gelato flavour."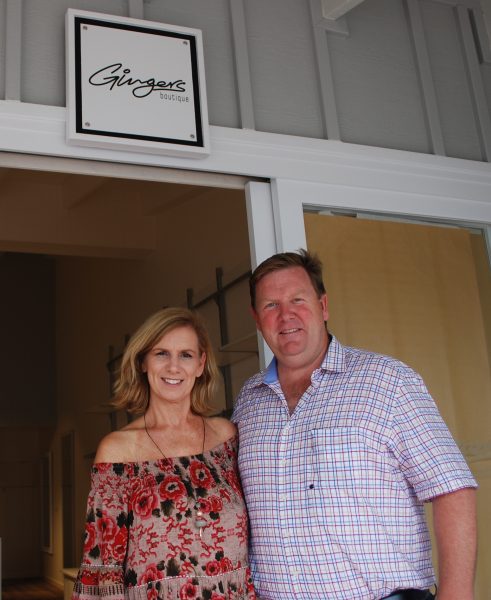 Gingers Boutique opens on Saturday alongside the other fashion, homewares and accessory stores already trading at The Wharf. Already an iconic boutique with a strong following, owner Suzanne Mailey said Gingers offered Australian and European fashion brands and she was excited to be expanding to Mooloolaba.
"When looking for a new location we chose Mooloolaba because it's the perfect opportunity for us and we were so excited when we saw what was happening at The Wharf, we knew it was the perfect location," Ms Mailey said.
"It is such a great atmosphere and mix of fashion retail, restaurants and bars and activities.
"At Gingers, we focus on natural fibres including linen and cotton – it's all about comfortable clothes that are effortlessly stylish so it's perfect for The Wharf and Mooloolaba."
These new restaurants join a revamped El Bigoton at The Wharf Mooloolaba, the casual Latin Street food eatery and takeaway headed up by Brazilian husband and wife team Alexsandro Arpini and Ana Souza since 2016.
"I remember when we first came to the Sunshine Coast and ended up at The Wharf, we thought it was such a cool place," Ms Souza said.
"I love the atmosphere of the water and the boats and we are so happy to be a part of it.
"Since we took over El Bigoton, we have expanded the menu to include not just the Mexican food people love, but new flavours and dishes from other Latin American countries, like Feijoada, a traditional Brazilian slow cooked pork stew we make only on Sundays.
"People are very open to new things, especially the younger people."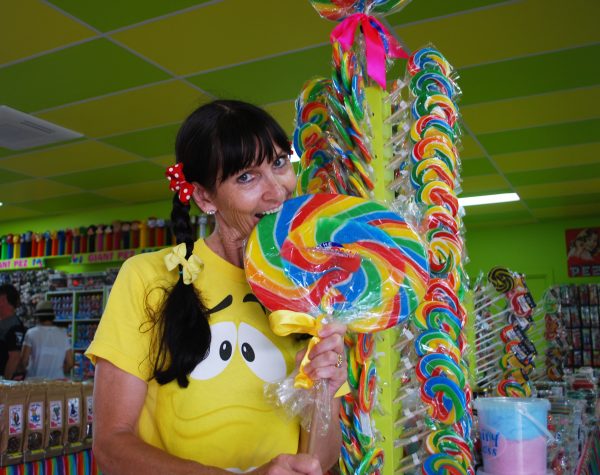 Along with the new and revitalised businesses finding their home at The Wharf Mooloolaba, the long-time tenants behind Fudgees on The Wharf Mooloolaba have moved their sweet shop to a bigger premise within the precinct, in order to expand their range of confectionery, fudge and ice cream.
After 13 years at The Wharf, owner Jackie Lawson said the recent renovations to The Wharf have meant she's busier than ever.
"So many people who used to come 10-15 years ago are coming back, there's been a lot more foot traffic, both during the day and at night, and a lot of locals," Mrs Lawson said.
"The feedback has been overwhelmingly positive."
Since Stage One of the redevelopment of The Wharf Mooloolaba finished almost a year ago, Mr Long said visitation to the precinct has significantly increased to approximately 500,000 per year.
"With the precinct really coming together, the addition and expansion of these great businesses and the summer school holidays just about on us, we expect visitation will continue to grow," Mr Long said.
"We are very proud of what has been achieved so far and we hope to see The Wharf Mooloolaba considered a Sunshine Coast icon again – a great place for locals and tourists, as well as a great entry point for the more than 10,000 visitors per year who come on cruise ships to the region."
"People can come and enjoy a great day at The Wharf, choosing from the great activities and attractions like river cruises, scuba diving, snorkelling and kayaking, visiting the attractions at SEALIFE, and just taking some time to shop and eat.
"Where else can you choose from such a great variety of dining options all with stunning river-front or harbour views."
"You really can do everything at The Wharf Mooloolaba – meet, eat and play!"
Only a few leasing opportunities for a mix of boutiques, casual dining and services such as barbers and other offerings remain. Contact Transact Property Services for details – call on +61 7 5353 6044 or email info@transactpg.com.au.
For more information about The Wharf Mooloolaba including upcoming events, like or follow @thewharfmooloolaba on Facebook or visit www.wharfmooloolaba.com.au.