As part of the ANZAC Centenary commemorations this year, community project Adopt a Digger will feature an exhibition displaying the stories of Sunshine Coast ANZACs.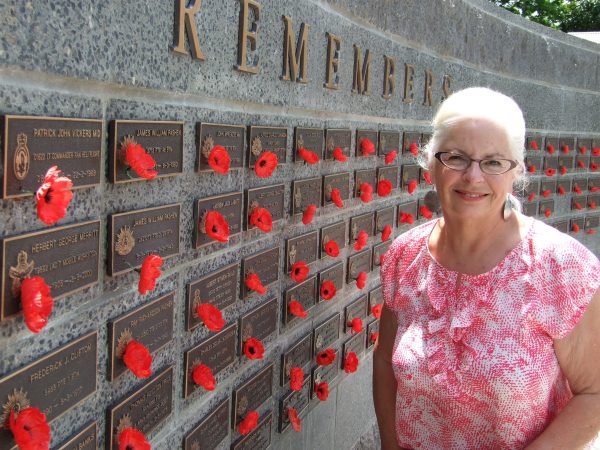 The exhibition will run from April 23 to April 27, 2015 at the Buderim War Memorial Hall, and will be the culmination of years of research.
On Remembrance Day 2010, local historian and author Chrissy Fletcher founded the Adopt a Digger Project, which is unique to the Sunshine Coast.
"Adopt a Digger is a voluntary community project which has created an online database of the names and military history of the 2400 Sunshine Coast diggers and nurses who served in World War I," Chrissy said.
"And the exhibition is an extension of the project – an opportunity to showcase all the information we have found and honour the Sunshine Coast diggers' service and sacrifice".
Chrissy said visitors could follow "A Soldier's Journey" from recruitment to repatriation featuring the stories of our local diggers and nurses, and view a stunning array of memorabilia and photographs relating to "our boys".
"There is also a substantial amount of information and photographs on the 660 returned servicemen who took up land at the Beerburrum Soldier Settlement included in the exhibition.
"Along with the displays there will be talks by a military historian, photographic presentations, war time music performances and light horse displays," Chrissy said.
Chrissy said many diggers' descendants and local residents, including local school children, are participating in the Adopt a Digger Project, by adopting and researching the servicemen and women from the region.
"It is so great to see individual researchers, historical groups and schools from all over the Coast, and indeed interstate and overseas, taking ownership of the research, and the collated information has led to some inspiring stories.
The Adopt a Digger Exhibition will be held from the 23 to 27 April 2015 from 9.30am to 4.30pm daily, at the Buderim War Memorial Hall, Cnr Main & Church Streets, Buderim. On Anzac Day the Exhibition will open following the Dawn Service.
For more information on the Adopt a Digger Project visit www.adoptadigger.org.