Generation Innovation will kick off the GI Challenge program tomorrow, 14th March, with young entrepreneurs to gather to brainstorm ideas and start designing business concepts.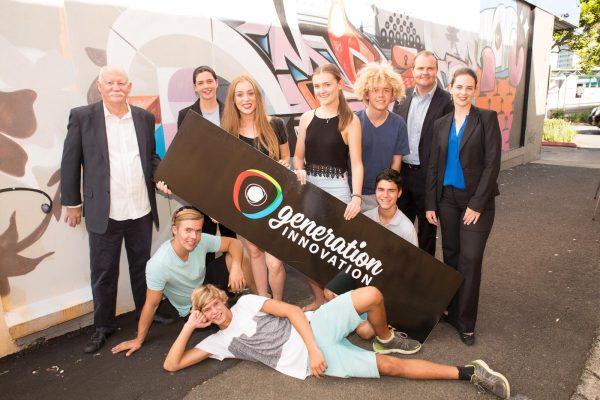 The workshop, from 9am to 3pm, will be held at the Sunshine Coast Airport International Arrivals lounge.
Generation Innovation Founder and Chairman Ted O'Brien said after more than a year in development it was very exciting to see the young entrepreneurs coming together for the first time.
"This first workshop will help young people generate ideas and convert them into business concepts, Ted O'Brien said. "They form their own teams based on their areas of interestand each team is then connected with a business mentor who guides them through a lean start-up approach to build their business concepts over a two week period..
"We really want to highlight the talents of our young people with the aim to unleashing the innovation that is in them and giving them hands-on entrepreneurship experience."
"We have met our target of 30 young locals between 15 and 25 years of age who will participate in the workshop and they are such an impressive bunch of people
"After the two week period, teams that have successfully moved through the GI Challenge come back together for another one-day event where they receive advice from some of Australia's most successful entrepreneurs and then record a video-pitch to promote their venture," Ted O'Brien said.
The Generation Innovation team will then work with the young people to promote their ventures via social media and our media partners and call for investment from the Sunshine Coast community and businesses.
"People can already jump on board and invest $50 in helping the Generation Innovation Challenge businesses get off the ground, and once the concepts are developed the Sunshine Coast community will be able to pick which business is their favourite.
To follow the GI Challenge as it progresses, visit www.generationinnovation.com.au.