The Mary Valley Rattler is even closer to being operational with the successful first run of the C17 974 steam engine and heritage carriages on the Mary Valley Rattler line, as part of continuing volunteer driver and safety training on the weekend.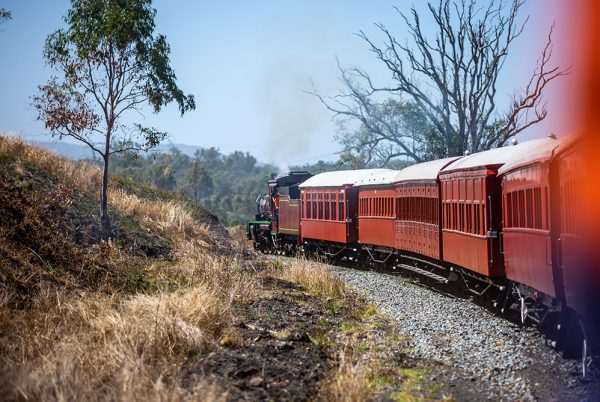 The journeys are the next vital step in final preparations for relaunching the Mary Valley Rattler, according to Mary Valley Rattler general manager Lisa Raklander.
"This was the first time the steam engine has operated to Amamoor since September 2012 when operations were suspended until vital track upgrades could be made.
"There was lots of excitement on both Saturday and Sunday at Gympie, Dagun and Amamoor Stations as well as along the route, but this was also an important stage for us in terms of our driver and safety training.
"We are now closer than ever to the Mary Valley Rattler tours resuming which will be an important tourism boon for the region, with the tours previously attracting more than 33,000 guests a year.
Ms Raklander said driver and safety training would now continue for the next few weeks.
"We continue to urge caution around the tracks and encourage parents to use the opportunity to teach children about rail safety as for some this is the first time they have seen trains on the Mary Valley line.
"We will be ready to make an announcement about when we will launch soon."
The Mary Valley Rattler is a historic rail experience operating a fleet of locomotives and carriages, each with their own unique story.
With stations in Gympie, Amamoor and Dagun, Mary Valley Rattler passengers can rediscover the magic of a bygone era with a rail journey through one of the most beautiful parts of Queensland.
Dotted with quaint country towns, the scenic Mary Valley is home to descendants of the original pioneers of the area as well as modern initiatives like the Slow Food movement and is an ideal place to experience the friendly laidback atmosphere of rural living at its best.
For more information or to subscribe to Mary Valley Rattler news visit www.maryvalleyrattler.com.au or call the Mary Valley Rattler on 07 5482 2750.