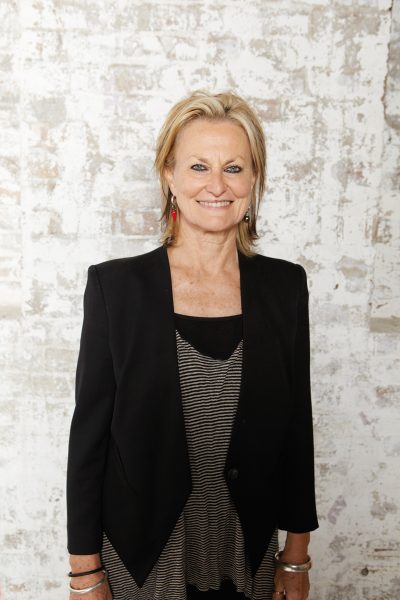 The 2014 Sunshine Coast Real Food Festival is shaping up to be the best yet with the announcement that acclaimed chef and writer Christine Manfield will be one of the featured guests.
The fourth annual Real Food Festival will again bring together the best local produce and food services, showcasing all that the region has to offer when gates to the festival open on 13 & 14 September in Maleny.
Festival Director, Julie Shelton said that she is delighted that Christine Manfield will be presenting at this year's festival.
"Christine is world renowned for her culinary excellence and her ability to draw on tastes and flavours from cultures around the world.
"We are so pleased that Christine is taking the time to visit the festival and do some presentations in the Real Food Kitchen tent, working with some local producers and their produce," Julie said.
Christine has an expansive work portfolio and is a strong Australian culinary ambassador. She has published eight award-winning books, ran leading Australian restaurants for more than two decades and is also a food and travel writer.
"I strongly believe in the complementary and sustaining nature of good food, wine, people, pleasure and learning and I think the Real Food Festival embraces all those things," Christine said.
"I have travelled around the world focusing on food and Australian food regions like the Sunshine Coast have some of the best available so we need to celebrate that."
Christine said she is looking forward to sharing her food knowledge with festival visitors and is excited to be cooking and sampling some of the fresh produce the Sunshine Coast has to offer.
"I'm eager to come to the Real Food Festival and share some delicious recipes and cooking techniques with the crowd, while showcasing some of your beautiful local produce."
Julie said that Christine would also be at the inaugural A Local and Unusual Feast dinner on Saturday night, which the festival organisers are in the midst of planning.
More information on the rest of the Festival program and tickets for the A Local and Unusual Feast and other events happening over the Real Food Festival weekend will be released over coming weeks.
"We really encourage everyone to mark 13 & 14 September in their diary for the Real Food Festival and get ready for a weekend of fabulous local produce," Julie said.
The festival will host more than 120 Sunshine-Coast based exhibitors ranging from specialty foods to food-related products and services, with a full schedule of chefs, speakers and presenters in six different venues within the festival.
The Real Food Festival will be held at the Maleny Showgrounds, 13 Stanley River Road, Maleny on 13 & 14 September from 9am to 4pm daily and will showcase an abundance of local foods from Sunshine Coast producers, manufacturers and restaurants. Entry is $20 for a daily adult pass and children under 16 are free.
The Real Food Festival is grateful for the support of Sunshine Coast Destination, Spicers Tamarind Retreat and Fleet Hire Rentals for helping to make sure Christine's visit to the Sunshine Coast is a fantastic one.
More information about the 2014 program and other guest chefs and speakers will be released in coming weeks so keep an eye on the Real Food Festival website –  www.sunshinecoast.realfoodfestival.com.au – or the Facebook page //RealFoodFestival for all the details.