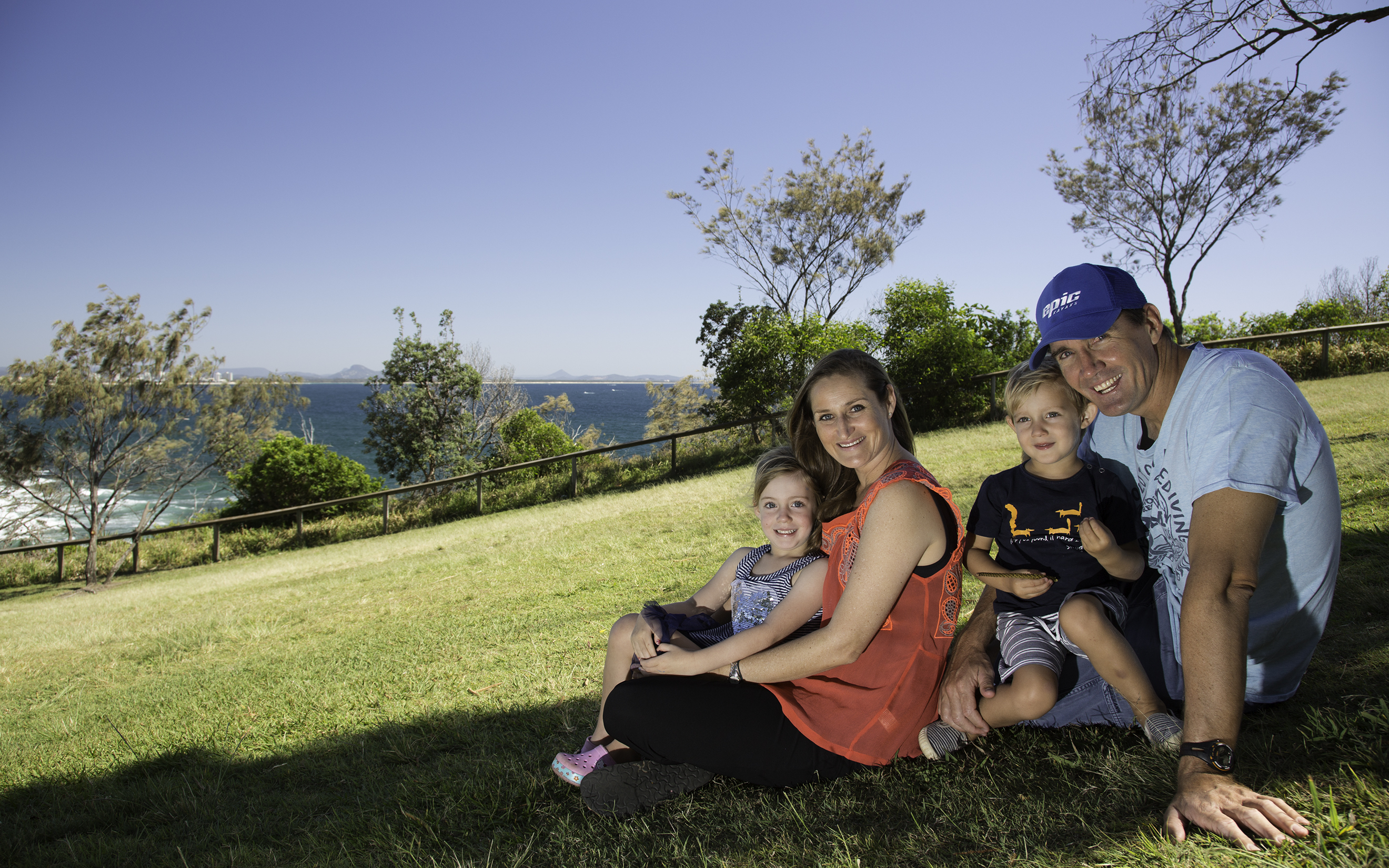 Olympic gold medalist Clint Robinson and fashion blogger Nikki Parkinson are the latest to join the Make the Most of the Moment campaign as ambassadors.
The campaign, by Sunshine Coast Destination Limited (SCDL) and Tourism and Events Queensland has been running over the past five weeks and has had overwhelming support from celebrities joining as ambassadors.
Ambassadors promote the Sunshine Coast as the first destination in the world to encourage people to "Be Smarter with Your Smartphone", so they don't miss experiencing what's around them.
Clint and Nikki join Sir Richard Branson, Pat Rafter, Julian Wilson, Dimity Stoyle, Matt Golinski, Kelsie Rimmer, Matt Poole, Kim McCosker and Raelene Hall as ambassadors.
Clint said that his worst smartphone habit is answering calls on his day off.
"I need to remember that time is valuable and seeing my kids faces as they climb Point Cartwright like it's Mt Everest on our family days out, won't last forever," Clint said.
For Nikki disconnecting from her phone isn't an easy task.
"As a blogger, I'm always connected to the internet, I view my smartphone as my office," Nikki said.
Clint and Nikki want to encourage locals to join them and enjoy their own moments on the Sunshine Coast and enter the Make the Most of the Moment competition which is due to conclude this Friday, 15th November.
With a prize pool valued at over $10,000 for those who complete an online quiz and upload a photo after they have experienced their moment, SCDL wants more locals and visitors to take time out to enjoy all the Sunshine Coast has to offer.
The grand prize draw includes packages at Spicers Tamarind, Mantra Mooloolaba, On the River Apartments Maroochydore and Lagoon Pocket B&B in the Mary Valley.
There are plenty of great spot prizes like family passes to Sunshine Coast attractions like Underwater World, the Ginger Factory, the Big Kart Track and Aussie World as well as Noosa Ferry passes to be won.
Clint insists that from now on he is going to be more conscious of his phone usage.
"I'm going to leave my smartphone at home, so I'm enjoying time with my family and that my full attention is with them and not less important issues," Clint said.
Results so far from the competition indicate that 32% of the entrants consider themselves to be smartphone addicts.
Nikki said that the competition has been a great way for locals and tourists alike to take a step back from technology and enjoy the moment.
"I'd really encourage everyone to take the quiz and join the competition, not only can you win some great prizes but you get to enjoy all the Sunshine Coast has to offer," Nikki said.
To get involved jump online to www.makethemostofthemoment.com.au to take the quiz and then visit www.facebook.com/sunshinecoastqld to take the Make the Most of the Moment Challenge for your chance to win. You can also find out more at www.visitsunshinecoast.com.au/ localmoments.
The competition closes on 15 November, so don't miss out!