The "Safety Train" will this week travel along the Mary Valley Rattler track to local schools in an effort to spread the TrackSAFE message.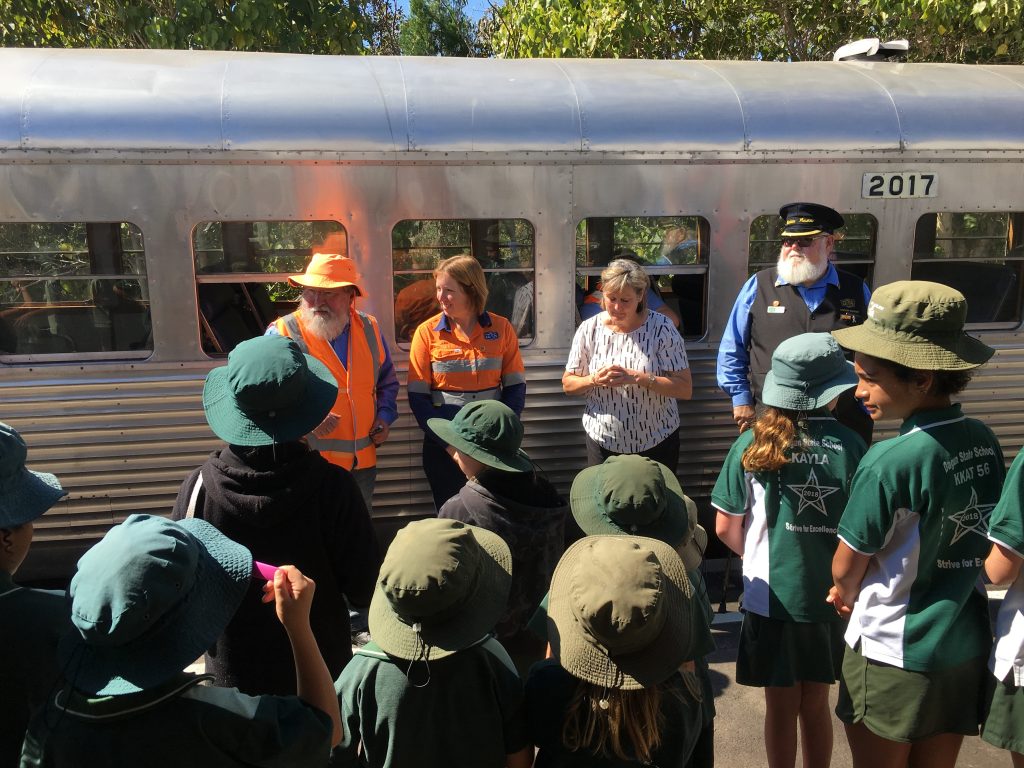 Mary Valley Rattler safety and training coordinator Julia Avis said the visit, on Thursday 16 August, is not only to illustrate the importance of rail safety, but also a unique opportunity for students to see one of the Mary Valley Rattler's fleet of diesel engines in action.
"Children always love to see trains and the meticulously restored carriages in the Rattler fleet," Ms Avis said.
"As the Mary Valley Rattler gears up for operation with driver training currently happening on the track, TrackSAFE Rail Safety Week is the perfect opportunity to remind them to be careful around any rail lines and train stations.
"The Mary Valley Rattler also helps connect these kids to the history of the area and can teach them much about their heritage."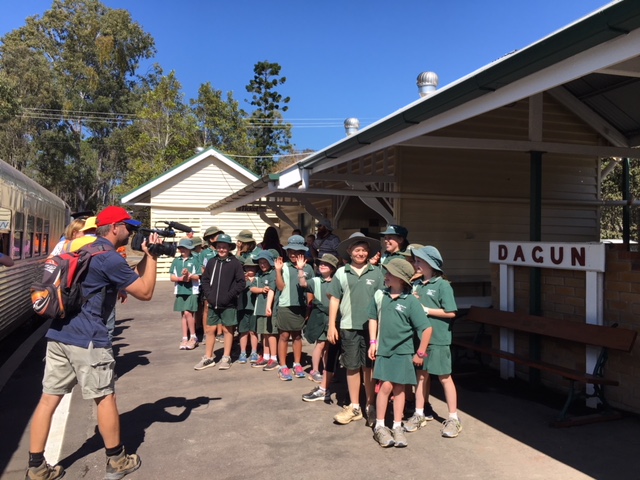 The visit is part of the Australasian Rail Safety Week initiative, an annual community awareness campaign delivered by the TrackSAFE Foundation, designed to educate the community in safe rail practices.
Students from Monkland School, Dagun School and Amamoor School will take part in a half-hour presentation held on the platforms of the three main stations on the Mary Valley Rattler route nearest to their campus.
"This is a unique opportunity to bring the train to the schools and deliver the safety messaging in real time," Ms Avis said.
"We are stopping at the three schools that closely interface with our line, which are all within walking distance of a station, so it's an important message to get across."
The TrackSAFE Foundation was established by the Australian rail industry to reduce near collisions, injuries and fatalities on the rail network. By doing so, TrackSAFE aims to create a better workplace for rail employees.
"Events like the Mary Valley Rattler's 'Safety Train' are important and effective for sharing rail safety knowledge, insight and experiences – particularly with children. Rail Safety Week aims to make a difference and reduce the number of incidents happening on our rail network– rail safety is everyone's responsibility," said Naomi Frauenfelder, Executive Director of the TrackSAFE Foundation.
Rail travel plays a vital role in the lives of both Gympie residents and visitors to the region, as a means of transport to places like Brisbane and through tourist attractions like the Mary Valley Rattler heritage rail experience, which in the past has played host to more than 33,000 visitors annually.
For more details on the return of the Mary Valley Rattler head to: maryvalleyrattler.com.au
For more details on Rail Safety Week head to: tracksafefoundation.com.au