Our PR Director, Michelle Smytheman, is passionate about helping emerging professionals in the communications industry and teaches at the University of the Sunshine Coast. As part of an assessment task this year, there have been some excellent blogs written by first-year students about emerging business trends. We are proud to share their work.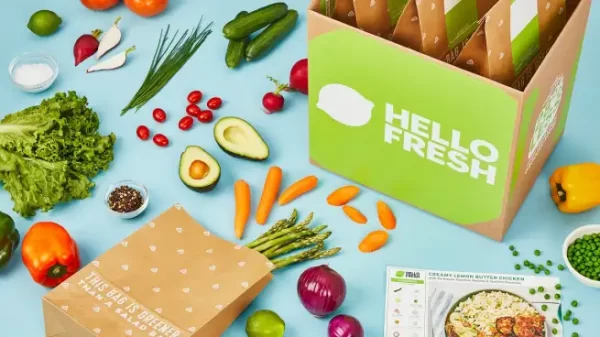 By Ashleigh Kaye
We've all heard of them before, but not everyone has tried the "easy meals" fad that has been growing steadily for the last decade. These make-at-home meals differ from the pre-cooked, heat-and-eat type. They utilise a choice of recipes and then deliver those recipes chosen. You then receive the ingredients and recipe cards to your door ready for you to recreate the meals yourself. There are multiple companies that offer these helpful and time-saving products such as Dinnerly, Hello Fresh, Every Plate and Marley and Spoon. Is one better than the other? That probably comes down to personal choice.
All these meal kits offer different portion sizes that can accommodate for a couple or a family as well as the number of days wanted. Some may only want a night or two as they work late or have other commitments like children's sports, but others may just want the easy option of not having to plan meals or do any grocery shopping for their dinners. Their prices also vary depending on the company you are ordering from and the "fanciness" of the recipes and ingredients on offer. There can be a significant price difference between the different companies, and they aren't always cheaper than doing the same shop for ingredients yourself, but you are getting more than just ingredients delivered to your door you're also getting the planning and recipes.
So, it's quite clear meal kits are easy, straight forward and perfect for a busy lifestyle, but are they really family-friendly? When I personally look through the recipes on offer for the week that I'm ordering for, I am lucky to find 2 out of 5 meals my child would eat (and even then it would be adapted). Chipotle black bean tacos (on offer from Hello Fresh) are not a meal I would put on the weekly roster of easy, family, friendly meals, so are these meal kits really offering family-friendly options to their biggest and busiest market?
Evidence suggests that there are plenty of barriers to providing nutritious meals for families. Things such as time constraints, food costs, exhaustion and tiredness and lack of food preparation or meal planning knowledge. If you look through the meal kit companies on offer here in Australia there's one thing missing… where are the kid-friendly, nutritious, vegetable-hidden recipes for those picky eaters that parents will go crazy for? Kids can be fussy (we all know this) and it's a constant battle at the dinner table for a lot of families, but there are things that can make mealtimes less stressful and broaden children's eating habits so that they will be eating those chipotle black bean tacos we talked about before in a year's time.
Knowing these issues are common within many households, there is obviously a huge gap within the meal kit industry that could be filled.  All the companies that offer meal kits could be benefiting from meeting a broader consumer's needs by looking at the bigger picture. Now bringing in new child-friendly options doesn't mean you have to get rid of the current delicious meals, but why not have more "child-friendly" options on the rotating menu? Recipes that are more simple or adaptable for those younger family members. You could even create a meal box that was so heavily aimed at children, they could be the ones who cook the meal (with some help from mum or dad). It is known that cooking at home is a key health strategy to promote and improve eating habits and diet quality. Preparing these meals at home should, in turn, improve the home food environment for families with children.
For those of us out there with super busy schedules, trying to work a good grocery shop into our already packed day is more effort than it's worth. The meal kit companies saw this gap, jumped on it and created a smart way to give us conveniently packaged, already thought-out, healthy meal service delivered right to your door. This service saves the consumer time in multiple aspects such as the shopping, preparing and cooking process. Our time is valuable, we never seem to have enough of it, so it's no surprise there are people out there creating new ways to save us all a little bit of it here and there. Now tell me if I'm wrong, but I don't believe there's anyone out there with less spare time on their hands than a busy family. Fitting in a career, school, sports, appointments, study, chores, animals, leisure… is there actually enough time in the week? Well, that's questionable at best. Every family dynamic will be different, but I guarantee their spare time is stretched every which way. We have these great options of meal kits out there, making lives easier by saving time and taking away the need to plan, so make them family-friendly and I will be ready with my credit card whenever you are.