The Mooloolaba Yacht Club has now opened a new, larger clubroom as part of The Wharf Mooloolaba's revitalisation.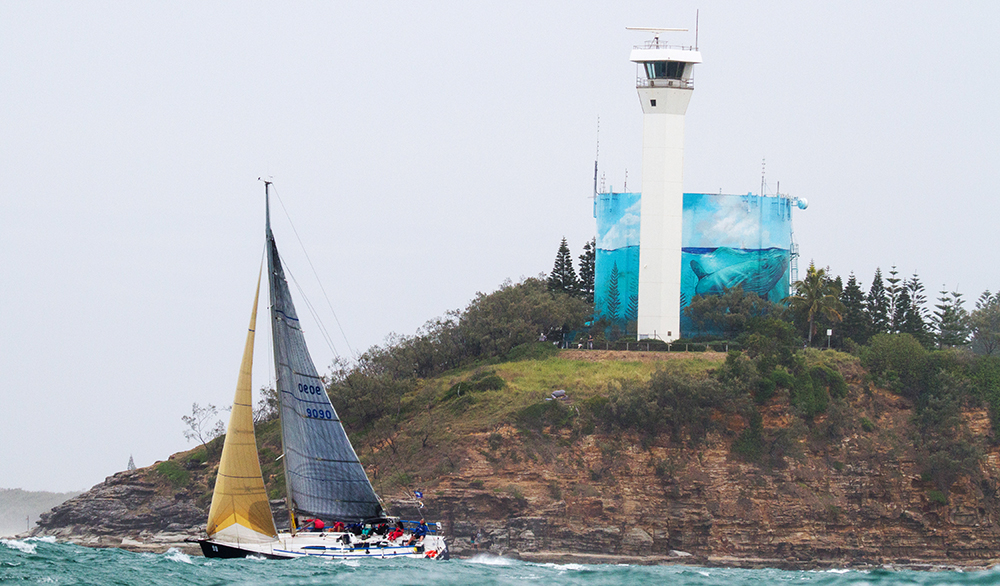 Evans Long director Dirk Long said bringing the community back to the precinct and opening it up to the river were key aspects of plans for The Wharf to once again become the heart of Mooloolaba and the Sunshine Coast.
"The Mooloolaba Yacht Club is a leading member of the Coast's sailing community," Mr Long said.
"It conducts racing offshore and on the river every week, and runs a very successful youth development program.
"This year the club celebrated its 50th anniversary and we are proud to be able to assist them to open a new, larger clubroom for their members.," Mr Long said.
"The new 86m2 clubroom has an expansive view over the Mooloolah river from its new location on the mezzanine level."
MEDIA DOWNLOADS & LINKS
click to download:
Click on images – when using images please include photo credit – info in file names.

Commodore Josh Close said the new clubroom means members have a larger space to meet socially before and after racing, to deliver onshore training for the club's youth and women's skills programs and somewhere to work as the club expands its activities.
"We currently have about 200 members," Mr Close said.
"Our sailors enjoy participating in offshore sailing and boat-on-boat racing on the club's four Elliot 6s. We hold major national and state events from the club including the annual Etchells Australasian Championship.
"Our offshore racing is short bay races as well as longer blue water passage races which can take up to eight hours to complete.
"We also have an active cruising division where members sail together to exciting destinations such as New Caledonia, Yamba in the northern rivers, the Great Sandy Straits, Moreton Bay and more," Mr Close said.
"The club's youth program works with local schools and provides sailing training and competition for youth aged 13 up to 21. "Many of them take part in our youth squad which trains and competes on the river throughout winter. We are proud of our youth's achievements in national and international competition as a result of being part of the MYC's program."
The new clubroom includes a member's bar, space for meetings and social gatherings, and the club's packed trophy cabinet.
Their new location is part of the on-going $10 million revitalisation of The Wharf Moooloolaba precinct which will also see three new restaurants open before Christmas including The Dock Mooloolaba, Rice Boi and Saltwater, joining Chances, which opened earlier this year.
Mr Long said with the new restaurants, the Mooloolaba Yacht Club's clubroom and other activities planned including MYC's 14th annual Christmas Boat Parade on 16th December, The Wharf Mooloolaba would once again become the hub for activities, on and off the river.
"This year's Parade is set to be the best yet and we encourage everyone to come out and be a part of it – whether that be decorating your boat or house and entering the parade, or coming down to The Wharf or other great vantage point to join the fun."
For more information including how to enter your house or boat visit www.christmasboatparade.net.
2018 will see a continuation of works with the remainder of the site right up to The Wharf Tavern enjoying a facelift in the first half of next year.  Opportunities exist to lease space with a mix of boutiques, casual dining and services such as barbers, hairdressers and other offerings being sought.
To stay up to date on continuing work at the Wharf as well as the opening dates for all the new restaurants check out The Wharf Mooloolaba's new website – www.wharfmooloolaba.com.au and follow them on Facebook and Instagram.
Anyone wanting more information on how become a member of the Mooloolaba Yacht Club can visit www.mooloolabayachtclub.com.au.