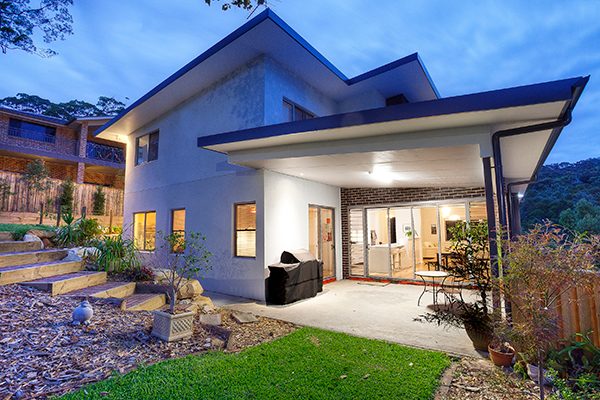 desu Designer Homes, a new Australian designer timber residential building company has launched with all the strength of leading national building firm Nu-Steel Homes.
desu Designer Homes offers customers hundreds of timber design options or the flexibility to build from original plans, with all the expertise and service that Nu-Steel Homes has become synonymous with over its 33-year history.
desu Designer Homes and Nu-Steel Homes Managing Director, Ash Richardson said the new company was launched in response to demand from clients who wanted all of the benefits of working with the Nu-Steel Homes team, but using timber.
"desu is short for Design and Supply, which expresses exactly what we do which includes comprehensive project management, working with local builders all over Australia as well as offering all the savings that come from national buying power," Mr Richardson said.
"There are great benefits to building with either timber or steel and now we can provide clients with whatever they prefer, or even a combination of the two."
desu Designer Homes uses timber frames from specialist Australian suppliers, and use only mechanically graded frames produced from sustainable and environmentally-friendly plantation grown Australian softwood and treated for termites.
Mr Richardson said often for clients building close to the coast, timber was preferred because of the additional costs that came with the hot dipped galvanising treatment and additional painting required for any exposed steel.
"Timber is also not corrosive, can be more flexible to modify onsite and can be more affordable than steel.
"Now our desu clients will have all the benefits we offer at Nu-Steel including the choice of 50 sets of designer plans each with a choice of value or high spec which we can also further customise to suit each client's specific needs, or the option to work with their own plans," Mr Richardson said.
"Nu-Steel Homes is a trusted Australian residential building brand with a history of 33 years and Desu will develop the same excellent reputation because we have the expertise, national supply chain and building network as well as the individual service that people deserve when undertaking what is often the largest investment of their lives."
For more information about desu Designer Homes visit www.desudesignerhomes.com.au or call 1300 DESU (3378).