A brand-new ocean swim event is coming to the Sunshine Coast calendar on Sunday 5 April, delivered by Buderim based event organisers, Atlas Events.
With the support of Naming Rights partner, Sunreef Mooloolaba and Mudjimba Surf Lifesaving Club, ocean swimmers will have the unique opportunity to venture around a local landmark, Old Woman Island.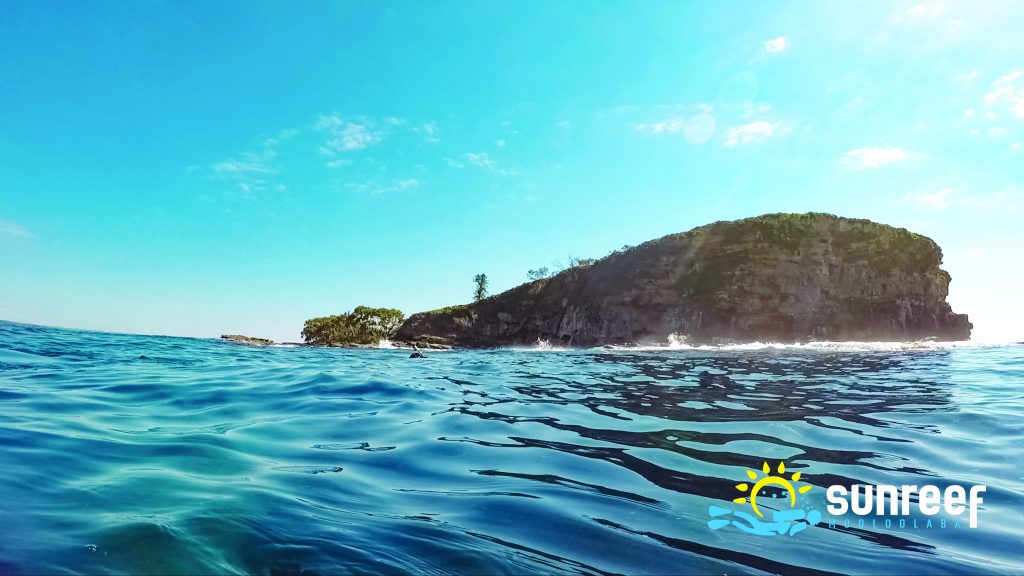 Leaving the shore at Mudjimba, the 3km swim will take participants around the iconic Old Woman Island, across reef home to turtles, before they head back to shore in time for coffee and breakfast. It will give swimmers an opportunity to have an adventure around the Island which they would have only seen from the beach.
The event welcomes all swimmers of age 15 or older and is open to passionate swimmers or new swimmers wanting to take on a challenge. It is also a good practice swim for participants who have signed up to the Island Charity Swim
Event director Christie Kerley said the swim is a great opportunity for participants to take on a challenge with the support of water safety and event organisers.
"The reason for the event is to support swimmers who want to venture around the Island and to help build confidence in participants who are thinking about signing up to the Island Charity Swim, which is a major fundraising event for the Nambour and Currimundi Special schools."
"We have already had strong interest from swimmers and expect this to become an annual event."
"Spectators can watch the action from shore and have an opportunity to win a spot on the Whale One boat to have the best view out at sea."
Sunreef Mooloolaba owner Dan Hart said Sunreef is really excited to be supporting the Swim the Island and the Island Charity Swim.
"We are all about aquatic adventure and we regularly guide snorkelers and scuba divers around Mudjimba Island, so we have a great synergy with events," Dan said.
"We believe helping people experience the great aquatic environments around the Sunshine Coast also including diving HMAS Brisbane and Swimming with Humpback Whales, they become more aware of what they can do to help preserve and protect our marine environment, and the Swim the Island has the same potential.
"It's a great fun event and a personal challenge for everyone participating and we are very pleased to be a part of it," Dan said.
Swimmers interested in entering the event can register through the event website: https://www.atlasmultisports.com.au/events/swimtheisland. To stay up to date with the event follow https://www.facebook.com/swimtheislandmudjimba/ on Facebook.