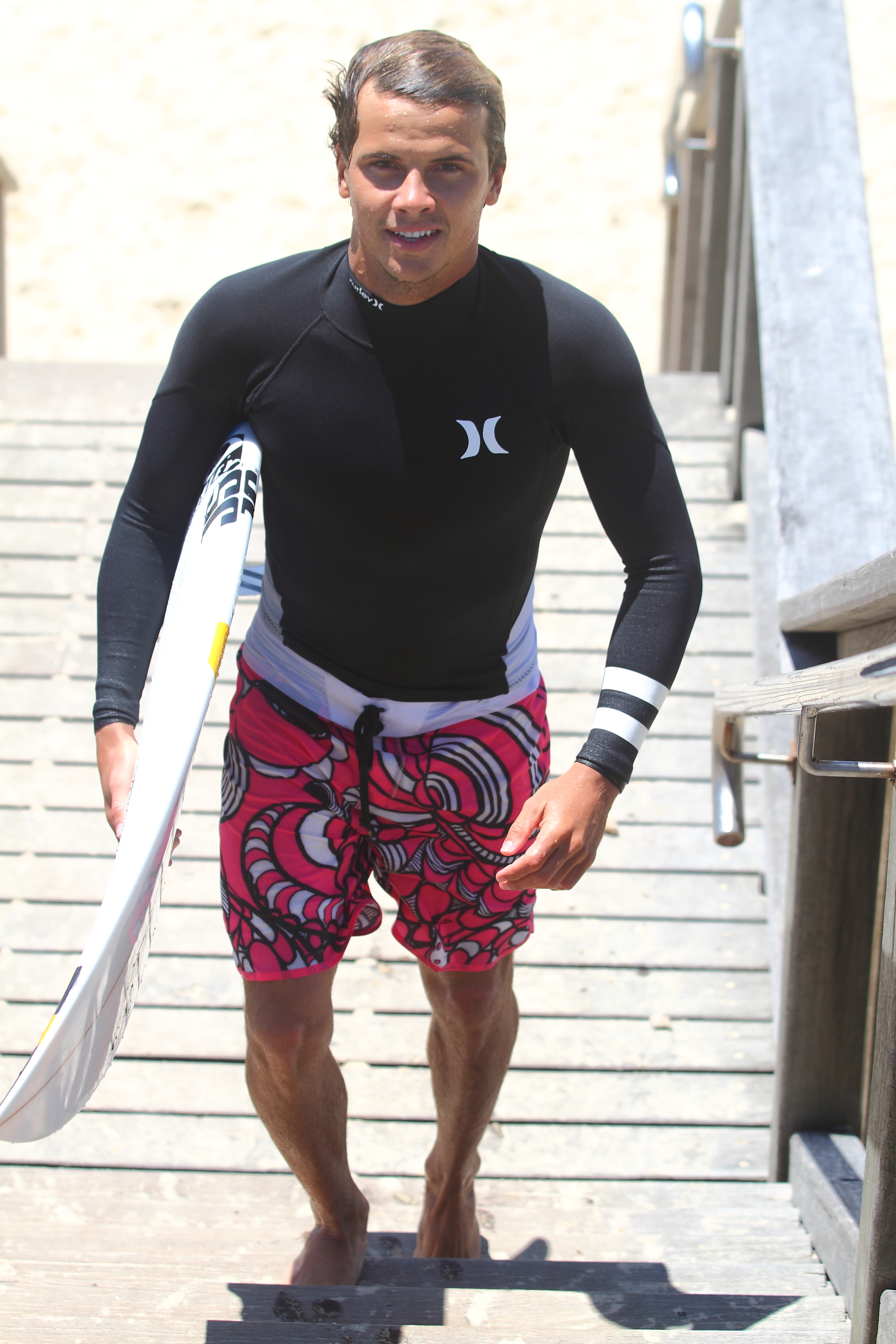 Sunshine Coast Pro Surfers Julian Wilson and Dimity Stoyle have signed up as ambassadors to the Make the Most of the Moment campaign and are encouraging even more locals to take up the challenge.
Julian and Dimity are the latest in a list of high profile ambassadors to join the campaign including Sir Richard Branson, tennis legend, Pat Rafter and Ironman Matt Poole.
The campaign, by Sunshine Coast Destination Limited (SCDL) and Tourism and Events Queensland, promotes the Sunshine Coast as the first destination in the world to encourage people to "Be Smarter with Your Smartphone" so they don't miss experiencing what's around them.
Both Julian and Dimity believe that social media is easily accessible through smartphones which means that often people are wasting valuable time instead of experiencing the moment.
"At festivals I have noticed over the last few years that people tend to hold their phone up in the air filming or snapping photos, instead of just enjoying what's on stage," Dimity said.
Juilan admitted that he has a tendency to get caught up looking through Instagram.
"On one hand it keeps you connected to family and friends when you're on the road but sometimes time just gets away and you don't even realise," Julian said.
Dimity confessed that her worst habit is also looking through Instagram photos.
"I wake up in the morning and check Instagram like it's the morning paper," Dimity said.
Julian and Dimity want to encourage locals to join them and enjoy their own moments on the Sunshine Coast and enter the Make the Most of the Moment competition.
Coincidently both Julian and Dimity's favourite Sunshine Coast moment is when the Sunshine Coast has strong south easterly winds, wild weather and wild seas.
"That means the waves at Noosa are going to be really good and I get to go and surf with my family and friends," Julian said.
With a prize pool valued at over $10,000 for those who complete an online quiz and upload a photo after they have experienced their moment, SCDL wants more locals and visitors to take time out to enjoy all the Sunshine Coast has to offer.
There are plenty of great spot prizes like family passes to Sunshine Coast attractions like Underwater World, the Ginger Factory, the Big Kart Track and Aussie World as well as Noosa Ferry passes to be won.
For the grand prize draw, there are also great Sunshine Coast Moment escapes with packages including accommodation at Spicers Tamarind, Mantra Mooloolaba, On the River Apartments Maroochydore and Lagoon Pocket B&B in the Mary Valley.
Dimity said that she often encourages her friends to put the phone away at the table and not take pictures of their food.
"I have always had a strict no food policy on my Instagram," Dimity said.
When Julian is home on the Sunshine Coast he tries to savour every minute with family and friends.
"I need to try and remember to not be giving that special time up by over using my phone for trivial things like social media," Julian said.
To get involved jump online to www.makethemostofthemoment.com.au to take the quiz and then visit www.facebook.com/sunshinecoastqld to take the Make the Most of the Moment Challenge for your chance to win. You can also find out more at www.visitsunshinecoast.com.au/ localmoments.
The competition closes on 15 November so don't miss out!