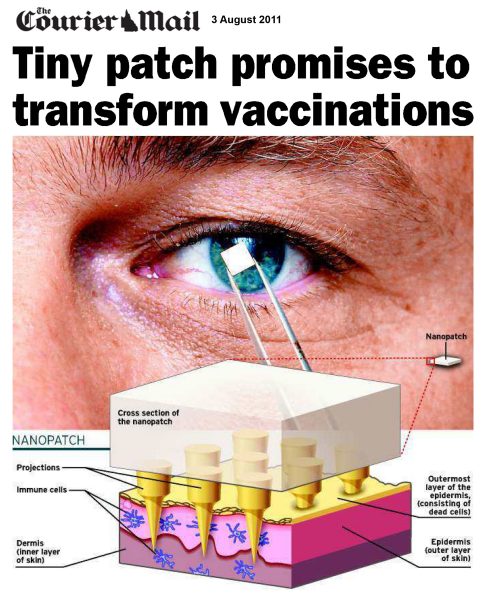 Working with One Ventures, a venture capital firm investing in emerging Australian technology companies with true breakout potential we managing the media relations around a new funding announcement to a new company, Vaxxas, which was developing a new skin-patch vaccine delivery system. The goal was to achieve media coverage of the announcement in business, medical and investment media.
Within one week of organising and staging a media conference that met the needs of multiple stakeholders including investors, the new company, government and academia, coordinating media opportunities and sending out a series of media releases customised for different media outlets where achieved coverage in more than 80 media outlets in Australia, the US and UK.
Here's what the client said:
"Michelle's comprehensive understanding of how to navigate through the protocols and often conflicting agendas of multipple stakeholders has been invaluable in the work she has done for me, where government agencies and research institutions are sometimes uncomfortable bedfellows with commerical parties.
"An added complexity is that she is typpically promoting early stage, technology-based ventures where she has consistently demonstrated the capacity to grasp the core scientific principles and sythesise them into simple messages that will attract the attention of the media.
"Michelle has always achieve and often exceeded my expectations in terms of securing media coverage for the ventures I work with. I recommend her without any reservations to any organisation looking for quality PR support, particularly in complex situations."
Ann-Marie Birkill, General Partner, One Ventures