The Sunshine Coast Real Food Festival is excited to announce that Gardening Australia's Costa Georgiadis will be joining in the fun at the festival on the 13th and 14th of September in Maleny.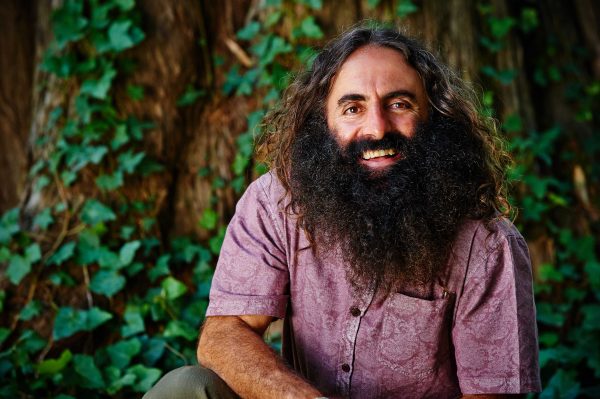 Costa, a gardening enthusiast who is passionate about sourcing local ingredients to use in cooking, will be sharing the limelight with students from Montville and Conondale State Schools who are involved in Stephanie Alexander's Kitchen Garden program.
Stephanie Alexander created the Kitchen Garden program in 2001 to encourage kids to learn how to grow and cook their own fruit and vegetables.
Festival Director Julie Shelton said that having Costa on board to help the local kids share what they learn was very exciting.
"The kids from two of our local State Schools are thrilled that Costa will be helping them out during the festival.
"Among other things, Costa will be helping the kids recycle used coffee cups from the festival and plant lettuce seedlings in them to take home and grow," Julie said.
Costa is a landscape architect who has an all-consuming passion for plants and people  – he knows how to bring out the best in both of them, and takes great pleasure in bringing them together.
Costa believes in embracing and celebrating mother nature's cycles and seasons and nurturing her balance, beauty and bounty organically.  His holistic approach is all about gardening the soil and the soul.
Julie said Costa has an infectious character and passion for growing your own food so it will be great to see him working alongside the kids involved in the Stephanie Alexander Kitchen Garden program – which has the aim of making pleasurable food education accessible to every Australian primary school.
As well as sharing how kids can get involved in growing and cooking their own food, there will be a hay bale maze, a treasure hunt and other activities for kids to enjoy on the day.
The Real Food Festival will be held at the Maleny Showgrounds, 13 Stanley River Road, Maleny on 13 & 14 September from 9am to 4pm daily and will showcase an abundance of good foods from more than 90 Sunshine Coast producers, manufacturers and restaurants. Entry is $20 for a daily adult pass and children under 16 are free.
For more information on the Real Food Festival, or to register your interest, visit the website at www.realfoodfestivals.com.au.