The fifth annual Real Food Festival will be held this weekend, showcasing the regions best food produce and products, inspiring presentations and an abundance of activities for the whole family.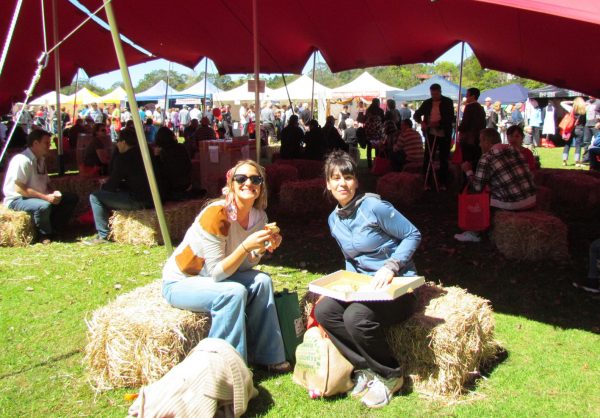 The two-day food festival will return to the Maleny Showground's tomorrow September 12 and Sunday 13 of September, filled with cooking demonstrations, presentations and over 100 food exhibitors.
Festival Director Julie Shelton said the line-up included more local and nationally recognised chefs and presenters than ever before.
"The Real Food Festival team has been working hard to ensure festival goers can attend workshops with some of the industry's most respected leaders in their field, with presenters flying in from around the country.
"We've got 58 speakers including chefs Christine Manfield, Matt Golinski, Javier Codina, Dan & Steph Mulheron and Cameron Matthews, and presenters including Tammi Jonas, Dr Nick Rose, Rhonda Hetzel and Dr Cherie Hugo.
The Real Food Festival is encouraging everyone to bring along their children and participate in activities connecting them to local growers and producers and will feature a range of activities including local Stephanie Alexander Kitchen Garden school kids helping children re-use a biodegradable coffee cup by filling it with potting mix and a seedling to take home.
"This year's festival lineup demonstrates just how much the Sunshine Coast food industry and the festival are evolving."
The Sunshine Coast Real Food Festival is expecting 10,000 visitors through the gates over the Festival weekend and will be held this weekend at the Maleny Showgrounds, 13 Stanley River Road, Maleny on 12 & 13 of September from 9am to 4pm daily. Entry is $20 for a daily adult pass and children under 16 are free.