With the introduction of new country of origin food labelling laws to Australia in late 2015, the Sunshine Coast Real Food Festival, to be held on September 12 & 13, will host a workshop to break down the barriers in understanding food labelling.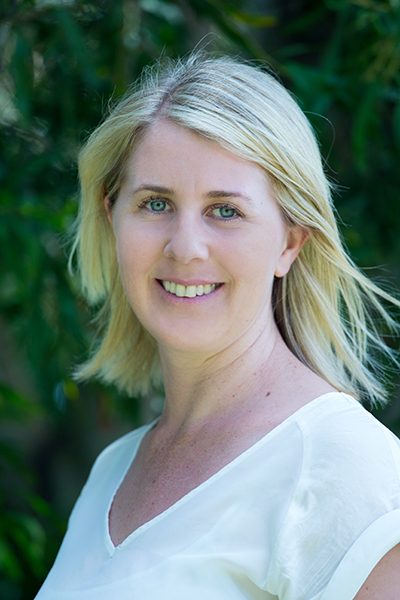 University of the Sunshine Coast Lecturer in Nutrition and Dietetics, Dr Sarah Burkhart will speak at the festival on topics such as how people can decipher what's on a food label, country of origin, nutrition and health claims made on food labels.
"The Real Food Festival is a great opportunity for the community to not only see local producers come together to showcase the region's food but also get up-to-date information from leading food professionals.
"The Sunshine Coast is already a health conscious community, but it's important that people are able to identify what is important on a label and what is marketing – and that's the topic I will be tackling in my presentation," Dr Burkhart said.
"A new food labelling system that the Australian government is introducing later this year aims to make it easier for everyone to understand country of origin labelling.
"In the future, food products are likely be labelled, for example, 'Made in Australia from 100% Australian ingredients' or 'Packed in Australia / Made in France', to make it clearer to everyday shoppers what they are buying and where the actual ingredients are from. There is also likely to be a graphical image of the percentage of ingredients from Australia to help consumers," Dr Burkhart said.
Real Food Festival Director, Julie Shelton said this year there were over 100 food exhibitors and around 60 presentations at seven different venues.
"Dr Burkhart will be presenting in the Nourishing Ideas venue. We thought this year it was more important than ever to address the issue of food labelling because many people think they are making healthy choices, and/or buying Australian products, but the current labels can be misleading," Julie said.
Sarah said that after the incident with contaminated imported frozen berries, more and more Australians were making an effort to read labels and try to understand where their food is coming from.
"In my presentation I will also talk through the symbols on labelling, what they all mean and how people can identify more easily if that particular product is the right choice for them.
"As a nutritionist, I want to get people reading and talking about food labelling and where the product originates from," Dr Burkhart said.
Venues making a return at this year's Real Food Festival are cooking demonstrations at Real Food Kitchen, expert presentations at Food for Thought, conversations about diet and health at Nourishing Ideas, demonstrations of tips and techniques at Food Craft, and informative workshops about growing the best quality food at Kitchen Garden, as well as the Little Sprouts area.
A new venue has been added to the program: the Eat My Words venue will focus on food writing, food bloggers, cookbook authors and restaurant reviewers.
The Sunshine Coast Real Food Festival is supported by the Queensland Government through Tourism and Events Queensland as part of a dynamic calendar of events throughout the state. It is also supported by Sunshine Coast Council and Sunshine Coast Destination Limited.
The event is expecting 10,000 visitors through the gates over the Festival weekend.  There will be over 50 presentations at eight different venues including cooking demonstrations, chef talks, expert presentations, interactive workshops and kids activities within the Festival as well as over 100 food exhibitors from throughout the Sunshine Coast region.
The Real Food Festival will be held at the Maleny Showgrounds, 13 Stanley River Road, Maleny on 12 & 13 September from 9am to 4pm daily and will showcase an abundance of good foods from Sunshine Coast producers, manufacturers and restaurants.  Entry is $20 for a daily adult pass and children under 16 are free.
For more information on the Real Food Festival, visit the website at www.realfoodfestivals.com.au.
Tickets are available at the Festival or you can also purchase your tickets via Ticketmaster – just go to http://www.ticketmaster.com.au/ and search for Real Food Festival.