With the Bendigo region in the midst of fire season, residents are reminded that weep holes in brick homes pose a risk, offering an open door for bushfire embers and pests to enter.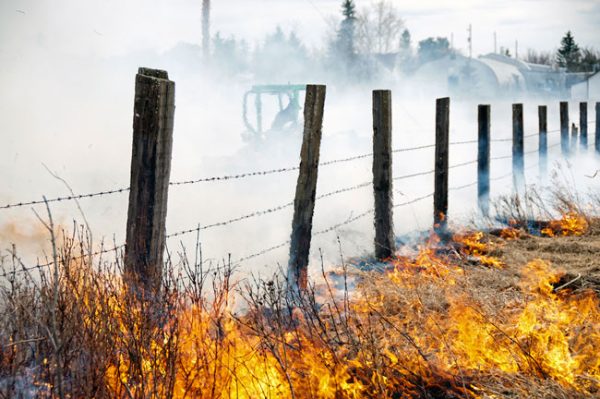 Weepa Technical Officer, Mitch Flint said while most residents know fire prevention is vital, some are not aware of all the risks.
"It's important to check homes for potential fire hazards and while many people know to remove debris from around the yard and clear leaves out of gutters, homeowners are often are unaware that they also need to be checking weep holes.
Mitch said weep holes were located on brick dwellings, spaced evening along the bottom of the brick walls as well as around windows and doors.
"They are important and allow for drainage and ventilation but they are also an entry point for embers as well as rodents and other pests such as snakes and cockroaches," Mitch said.
"Fires can spread quickly when embers are distributed by the wind.  Not only can they ignite debris around a dwelling, they can also be sucked in by updrafts through weep holes, similar to the way the chimneys on fireplaces draw smoke.
"This means that protecting weep holes is critical as sparks and embers must be prevented from entering the wall cavity and causing unseen ignition within the building," Mitch said.
Weepa Protector Weep Hole Screens eliminate the ability of both fire embers and pests to enter your property and comply with the highest fire ratings.
"The Weepa Protector Weep Hole Screen is a stainless steel screen that can be very simply installed by homeowners and it prevents fire embers and pests from getting in without blocking the air flow to the building."
The Weepa Protector Weep Hole Screen complies with the highest bushfire attack level (BAL) of AS3959 and is easily installed with the applicator included in every pack.
Mitch said that after the devastating bushfires in Victoria in 2009, Australian Standard 3959: 2009 was legislated, initially in Victoria and shortly after in all other states.  The aim of legislating this Australian Standard is to improve the ability of buildings in bushfire prone areas to withstand attack from bushfire.
"Since this legislation was introduced all new homes in bushfire prone areas include weep hole protection but older homes are still at risk," Mitch said.
Weepa Protector Weep Hole Screens are available at all good hardware stores including Bunnings and Mitre 10. The Weepa Protector Weep Hole Screens are sold in packs of 20, which include the easy applicator and are an essential item to improving the safety of your home.
Established in the early 1990s, Weepa Products' focus is on developing innovative-patented products to solve particular problems with weep holes.
Weepa's commitment to research and industry consultation has seen it grow into a specialised dynamic company making an important contribution to 'best practice' in the building industry.
Weepa also supply weep hole formers and covers for installation during the building process to create highly functional and attractive weep holes in cavity brick walls and rendered panel.
For more information about Weepa Products and the Weepa Protector visit their website – www.weepa.com.au.