A vintage seaplane may not scream "environmentally friendly" at first glance, but a flight with Paradise Seaplanes is one of the most sustainable ways to explore the beautiful Sunshine Coast.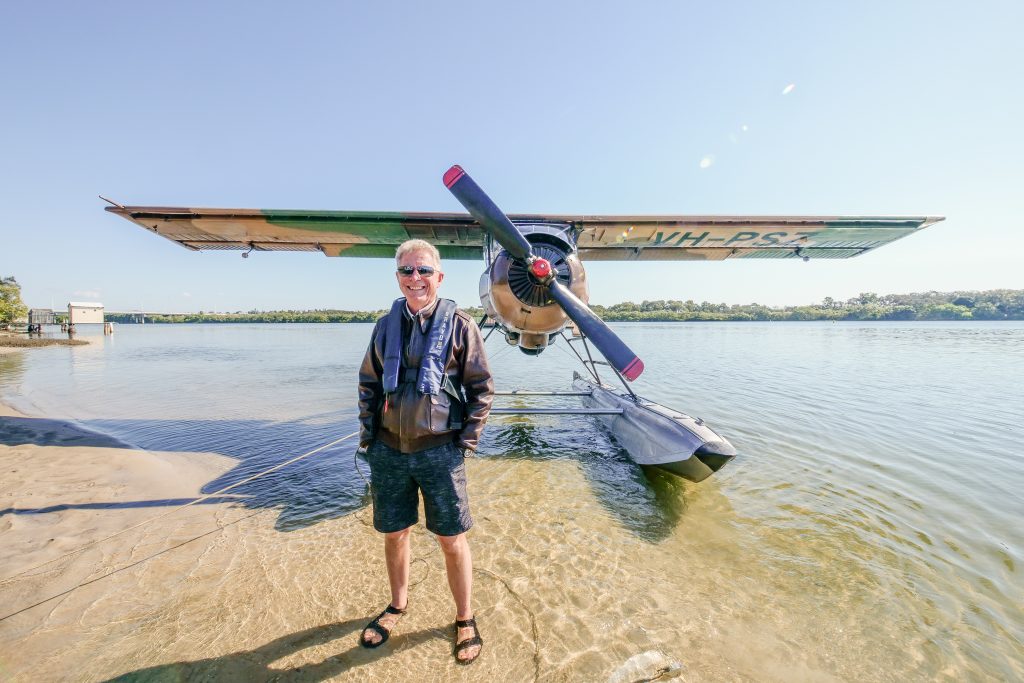 Paradise Seaplanes owner and pilot Shawn Kelly said Willy, as their post-world war Wilga Warbird (PS104-80) is affectionately known, is the only commercially-operated seaplane between Port Macquarie and Gladstone, and the only seaplane of its type in Australia.
"She may not seem environmentally friendly thanks to her 9-cylinder radial engine but we are very proud to be Australia's first carbon-neutral Seaplane operation.
"We purchase certified carbon credits to offset all our flights but even before that Willy's impact is minimal," Mr Kelly said.
"A study done by the US Army Corps Engineers in 1985 found that there was "no significant environmental impact" associated with seaplane operation.
"This is because unlike boats and ships, seaplanes don't have any propellers, intake or exhaust in the water.
"The floats that are in contact with the water are not treated with toxic paints, and the small wake they produce don't factor in the erosion of the banks nor disturb the animals that live on the waterways," Mr Kelly said.
"The engine is also very efficient, and the aviation fuel used burns comparatively cleanly when compared to traditional fuels," Mr Kelly said.
Willy is a four-seat floatplane and has a 9-cylinder radial engine. She was designed for reconnaissance and built-in Poland in 1982 and is rumoured to have been used to patrol the Berlin Wall before she was brought to Australia in 1984. Her design as a 'spy plane' includes huge mufflers on the exhaust.
"Her noise signature at 61.8dB makes her one of the quietest aeroplanes on the planet," said Mr Kelly.
"That is about the level of normal conversation, and about a hundredth of the noise impact of the average commercial seaplane.
"Basically, you cannot hear her," Mr Kelly said.
Mr Kelly said in the five years, Paradise Seaplanes has been operating on the Sunshine Coast, they have taken more than 6,000 locals and tourists from as far away as Britain, Spain, China and Brazil on adventure flights around the Sunshine Coast.
"We have had passengers from two-years-old to 99 and everyone loves it – Willy is really very special for a lot of reasons but another is that she has more glass than a helicopter, excels at flying low and slow, so you get an incredible bird's eye view!"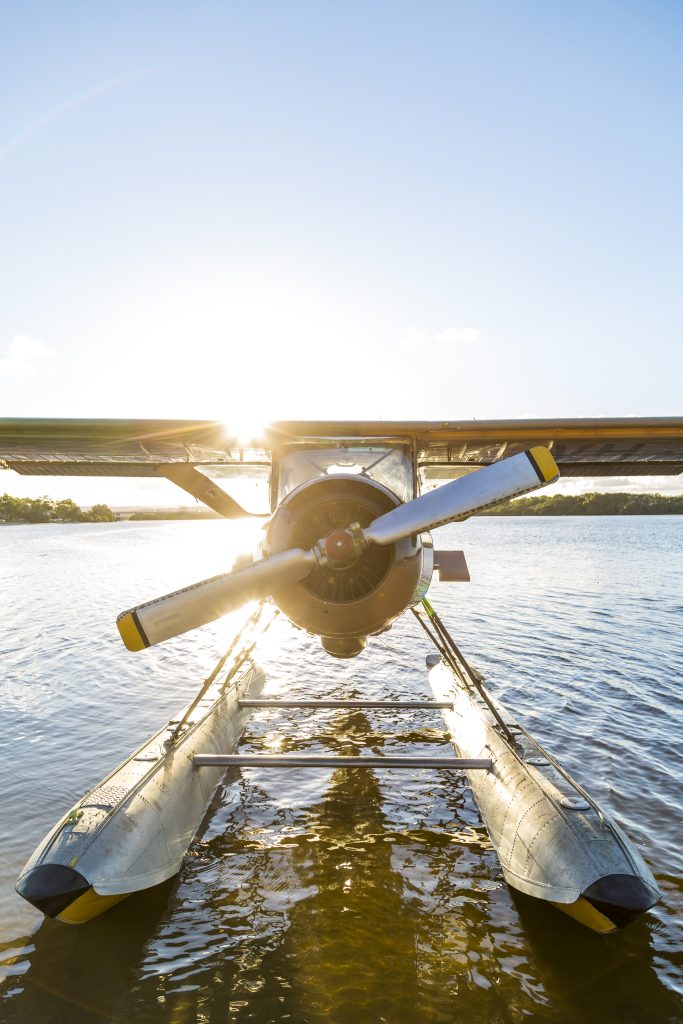 Paradise Seaplanes currently operate from the Maroochy River and offer several different flights – the most popular being the Maroochy River Adventure which flies over Mooloolaba and Point Cartwright, the Sunshine Coast Adventure which flies over the Mooloolaba harbour down to Caloundra and back, and the Noosa River Adventure which goes north over Mudjimba Island, past Mt Coolum and the Noosa National Park and Noosa River, all including the exciting river take-off and landing.
"Everyone knows the Sunshine Coast is famous for its beautiful natural environment from its stunning beaches and gorgeous hinterland so it's fantastic to be able to offer a truly breathtaking experience where you can see it from a completely different perspective, while also knowing it is 100% carbon neutral," Shawn said.
"Our flights so far have seen us fly over 1,000 hours and we have certified carbon credits for all of them."
The Seaplane can accommodate two to three people per flight with a maximum passenger weight of 200kg. For bookings or to find out more visit www.paradiseseaplanes.com.au, find them on Facebook, email paradiseseaplanes@gmail.com, or call 0437 719 088.