By Michelle Smytheman, BA (Jour/Comm), Grad Dip Mrkt Mgt, MA (Prof Comm) MPRIA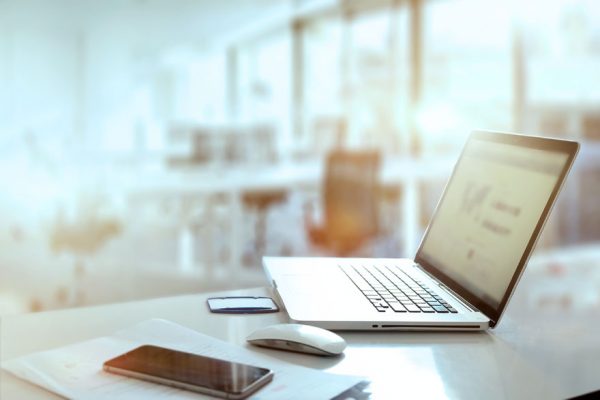 Whether to hire an in-house public relations/marketing officer or to use an external consultancy is a question a lot of organisations face, particularly small and medium sized   businesses, not-for-profit and other organisations that have restrictive operating budgets.
There are pros and cons to both options but overall, particularly in a situation where you are choosing between having just one PR person on staff or using an external agency it is more cost-effective to use an agency.
As you will see from our letterhead we are a full-service Public Relations consultancy so our recommendation probably comes as no surprise.  However, having worked in the media and public relations industry for more than twenty years, this assessment is based on experience, having worked in-house at a government level where we were very well resourced and part of a team, in a consultancy and also assisting solo in-house PR people and small teams, providing the additional experience and resources needed to achieve effective results for the organisation.
Basically the decision comes down to four areas: cost, experience, time, and resourcing; so lets look at each of these in turn:
Cost:
In terms of cost, the experience of the person you could hire in-house is limited by the budget you have to pay their wages.  For example, according to the Public Relations Institute of Australia guidelines, the pay level for a first year graduate Public Relations Officer is between $40,000 and $45,000 plus superannuation and for someone with three years experience after graduation, the cost starts from $49,000 plus superannuation.
However it is not just the cost of wages you have to consider – there are many extra resources you will need to support that person in their role, and the costs of supplying these for one organisation can be much greater than they would be through a PR consultancy where they would be able to share these same costs across their portfolio of clients.
Using a consultancy also means you pay for the human and other resources you need, and use them when you need them.
Most reputable consultancies will have a variety of different pricing structures ranging from a direct fee for service arrangement to a full retainer arrangement where the agency can provide all the services you need, work throughout the business reporting to the CEO and board, becoming in effect the PR department of your organisation but on a much more cost-effective basis.
A good consultancy will also be able to access more competitive trade price arrangements because they have greater purchasing and negotiating powers and will have established relationships with other suppliers such as graphic designers, web designers and printers etc.
Experience:
Depending on your budget, the experience of your in-house PR person will be limited, where investing the same or less by retaining a well-established consultancy on an on-going retainer basis, you would have access to a PR principal with much greater experience, all the necessary resources to achieve results that achieve your objectives, as well as a team supporting them which allows greater input on strategic decision making.
Having an external consultant also means that you will have the advantage of having a specialist look at any situation from a more independent perspective, allowing them to see both opportunities and threats that someone working within the business, or with less experience, may not.  They will also be able to provide the benefit of their experience in communications and will be able to see potential advantages as well as pitfalls of any proposed strategy.
A good consultancy will also be doing on-going training and research to ensure they are offering their clients the best possible solutions.  This is of even greater importance in the current climate, where the way people consume, communicate, and get their news continues to change rapidly.
These factors, together with your input and the work the consultancy should be doing to familiarise themselves with your industry and stay abreast of relevant issues, will ensure that your communications can be strategic and proactive rather than reactive.
Time:
Time is an issue for everyone but when the responsibility for public relations and marketing including internal and external communications, stakeholder and government relations, community engagement, advertising, traditional media relations, online communications and social media, issues and sometimes crisis management, rest on just one person or even a small team it makes it very difficult to complete the necessary work and stay abreast of the issues necessary, let alone looking forward and ensuring all the effort is achieving strategic objectives.
Working with a public relations consultancy means you have the benefit of having human resources when you need them and only when you need them allowing you to concentrate on your business while they assist with all the PR, marketing and communications aspects for you.
Resourcing:
Even the most enthusiastic and experienced in-house PR manager can only do so much without proper resourcing.  Resources needed to do effective strategic public relations, marketing and communications include access to media and other databases, comprehensive online and media monitoring, subscriptions to traditional and online news services.  Regular professional development is also vital to ensure your strategies remain effective, particularly with the rapidly changing ways that different target audiences communicate and obtain news.
As mentioned earlier, the difference when using an external consultant is that these costs are shared among the consultancies clients making it more cost effective.  You also get the benefit of their experience in knowing the best resources to invest in.
While often Public Relations is considered as part of an overall business plan, all businesses whether they are working with consumers, clients or business to business will benefit from a thorough strategic approach to their communications, including not only media relations but all the other aspects discussed above.
Reflected Image PRoductions focuses on taking a strategic approach, partnering with its clients to focus on the communications aspects of their businesses.  We work across all industries but only work with one client in each space so we are always working in the best interests of our clients, without any issues that competition creates.
If you want to find out more about any aspect of communications be it public relations, marketing or any other area outlined above please don't hesitate to contact us.