Sunshine Coast businesswoman Janelle Martin is set to spark children's creativity and imagination just in time for Christmas with the launch of Creative Story Stones.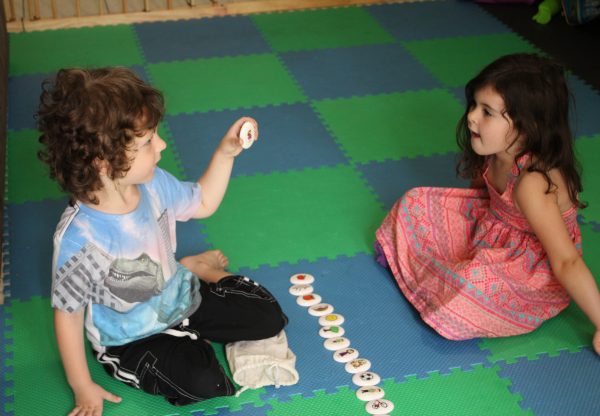 Creative Story Stones are a tool to spark children's creativity and imagination and it doesn't hurt that it is an opportunity to get them away from "screen time" including TV and devices that have become so prevalent.
"Story Stones gives young children a focus for quiet time and allows more interaction and creativity than reading fairy tales or children's books," Story Stones Creator, Janelle Martin said.
"The stones prompt imagination and children can interpret the stones in an infinite number of ways and build their own stories, often creating completely different adventures with the stones each time.
"I started making them for my eldest son Hunter a few years ago so that he could express himself and grow his imagination – it really tapped into his sensory play and learning," Janelle said.
Designed for children aged three and up, the Creative Story Stones are made of resin, with the images created by Janelle sealed beneath a clear resin finish. The resin is non-toxic once cured and also means the stones are lightweight and safer for small children to play with.
The Creative Story Stones set included 20 different stones which were inspired by her own family – husband Aaron, 4-year-old Hunter, and 1-year-old twins Indi and Bodhi, and the things they love.
"Each stone is different and open to interpretation – for example children may see their own family and friends in the characters, a sun, star, stormy cloud, rainbow, a dog, bicycle and much more.
"It's amazing what the kids come up with – the house could be a house in one story, a school, a shop – its completely up to the children's imaginations – and that's exactly what we are trying to do – inspire imagination and creativity.
"Teachers also tell us that they can assist with recognition and language development. They are also a great alternative to passive activities like watching television or even playing on devices," Janelle said.
Janelle also plans to offer new 'themed' packs of Creative Story Stones in 2016 as the business grows. We will theme them around different events or activities so you will be able to grow your child's collection of creative inspiration helping them to be even more imaginative.
"These could include Easter, Christmas, animals, or fairytale packs for example – the potential is like the stories that can be created from the stones – never ending."
Creative Story Stones are great for individual play, for quiet quality time with parents, grand parents or carers and also for play with small groups of children each choosing stones and creating a story together.
Creative Story Stones are $25 per pack and come in a cute drawstring bag. To find out more, get a list of stockists or order yours visit www.creativestorystones.com.au