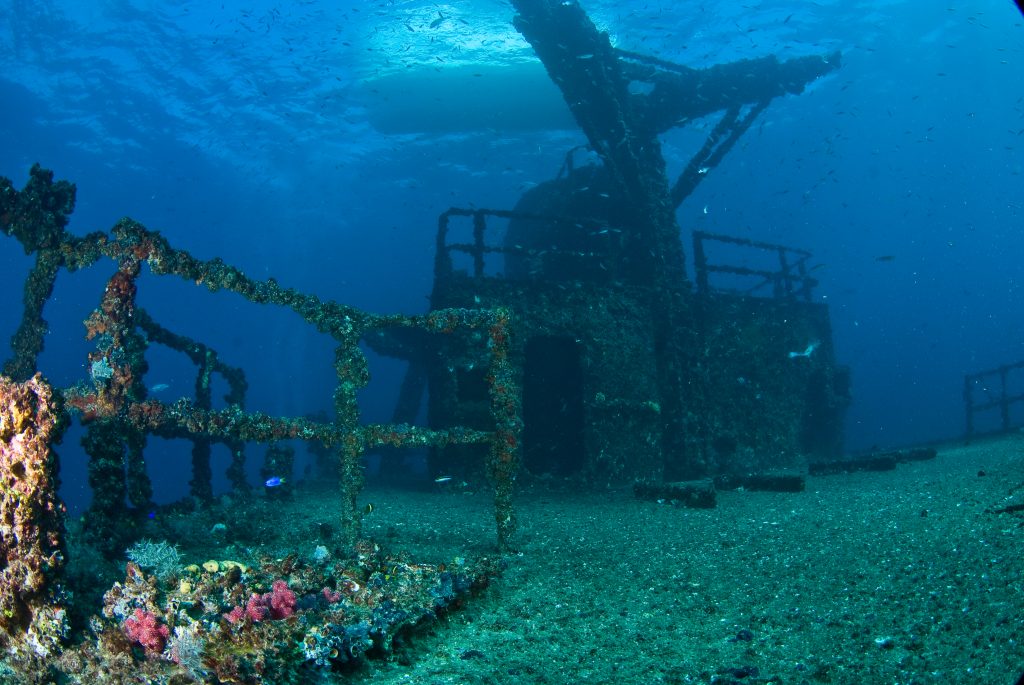 Sunreef divers will take to the HMAS Brisbane wreck and the Mooloolaba canals as part of Clean Up Australia Day this year.
On Saturday March 5th, Sunreef staff will lead a group on a Clean Up Walk around the Mooloolaba canals before a breakfast barbeque at Sunreef, followed up a trip out to the ex-HMAS Brisbane to clean up underwater.
The group will meet at Sunreef at 6am for the walk and head out to the wreck at 9am following the barbeque, with gold coin donations being collected for Clean Up Australia.
Sunreef Operations Director, Dan Hart said Clean Up Australia Day was a cause Sunreef staff and customers were passionate about.
"Together we plan to do a little around the canals and out on the HMAS Brisbane to help keep the marine environment clean."
Dan said while the HMAS Brisbane wreck was within a protected marine park, ocean debris including fishing lines and hooks did get stuck to the wreck.
"The wreck has been a beautiful marine sanctuary for just over 10 years and it's home to more than 200 species of sea life that we get to enjoy every time we dive. Our staff always collect any rubbish we find on the wreck but its nice to do a special trip to clean up and also raise awareness.
"Whether you are on shore or out on the water, everyone needs to properly dispose of all their own waste to help ensure the preservation of the environment so we can all enjoy it long into the future."
"I think most people do their bit to help clean up – picking up a plastic bag on the beach for example, but Clean Up Australia Day is a reminder to everyone to be proactive.
"We want to use Saturday 5th March, to pick up all the little things like plastic bottle caps and straws that are very dangerous for marine life," Dan said.
Dan said that anyone wanting to get involved in the Sunreef Clean Up Australia Day activity on Saturday, 5th March can get in contact with the Sunreef Mooloolaba shop on 07 5444 5656. The day will kick off with a 6am briefing at The Sunreef shop and will be followed by a barbeque breakfast at 7.15am (gold coin donation). There is no cost for the Canal Clean Up and the single dive trip to the HMAS Brisbane is $99 each including tanks and weights.
"We have an amazing amount of marine life on our door step on the Sunshine Coast and we encourage everyone to do their part this Australia Day and get involved with the clean up. " Dan said.
Since 1989 the simple idea of making a difference and cleaning up the rubbish within your back yard was embraced and has now grown to be the largest community based environmental Event, Clean Up Australia Day. Clean up Australia Day has activities running throughout the first week of March with the official public events held on Sunday 6th March.
Sunreef is a PADI 5 Star Training Centre and offers accredited dive courses for all levels of divers as well as local reef dives in the Sunshine Coast region including the ex-HMAS Brisbane and also offers Australia's First Swimming with Humpback Whale Experience from July to October, and also runs international dive trips as well as dive equipment sales and servicing.
Sunreef Mooloolaba is the longest established dive centre on the Sunshine Coast (Queensland, Australia) with roots starting back in 1976.
For more information on Sunreef visit www.sunreef.com.au or call 07 5444 5656.