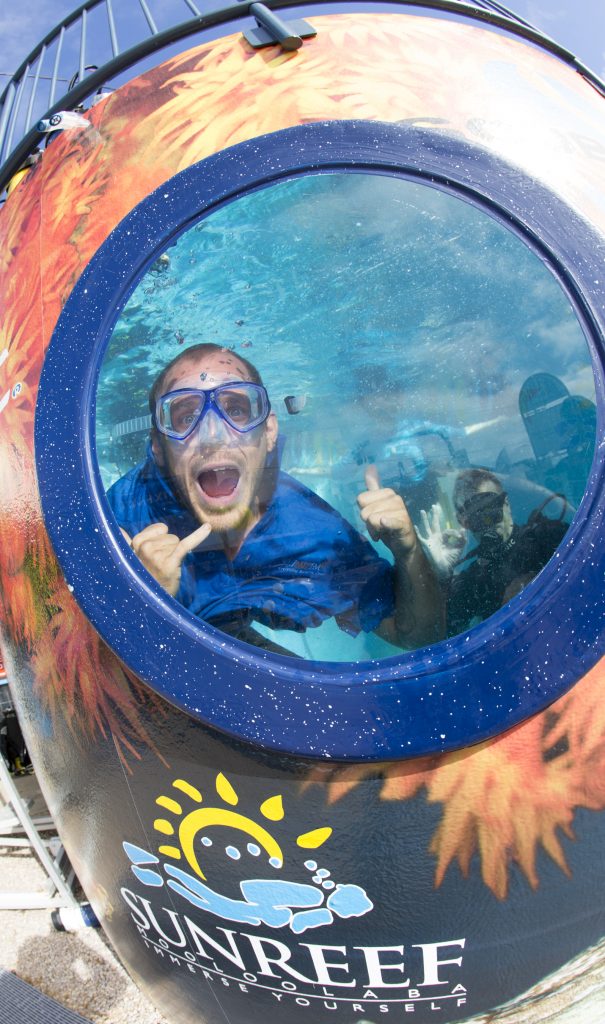 Sunreef Mooloolaba is welcoming the warm water on Friday 4th December with a family fun afternoon at its dive centre, including free tank dives, stand up paddle boarding, kayaking, face painting and heaps of other fun activities.
FM's Todd & Sammi will host the Warm Water Welcome afternoon with a live broadcast and sausage sizzle.
Sunreef's Dan Hart said as Summer approaches, the Warm Water Welcome afternoon would provide a great opportunity for people to try activities they may not usually think of trying.
"It's a great time to try out some water activities and pick up a new hobby in the lead up to summer.
"We have a dive tank at the centre and anyone over eight years old is welcome to have a go with our experienced staff on hand ready to assist and answer any questions you have.
"It is a great experience for kids and adults a like who want to have a go at diving, many people take up diving as a hobby for the whole family, completing their training together and then going on dives that create treasured family memories," Dan said.
Dan said as part of the Warm Water Welcome Day and over the weekend there would be a host of other activities including a super sale and information sessions on all aspects of diving including tech diving and underwater photography.
"We have lots of activities planned for the Friday afternoon and we really encourage everyone to come along and take the opportunity to test out some of our unique activities and chat to our staff about what we have on offer over the summer months.
"Stand up paddle boarding has become increasingly popular over the past few years – so we encourage those interested in the sport to come and have a go," Dan said.
The Warm Water Welcome afternoon will be held at Sunreef Mooloolaba, 110 Brisbane Rd, Mooloolaba from 3.00pm til 7.00pm.
The Warm Water Welcome also marks the end of Sunreef's second Swim with Humpback Whales season.
"It has been a fantastic way to spend the winter checking out these magnificent creatures from within their own environment. It's been a real privilege and we look forward to welcoming them back next year."
Sunreef Mooloolaba, based in Queensland's Sunshine Coast, is the longest established dive centre on the Sunshine Coast (Queensland, Australia) with roots starting back in 1976 and is Australia's first Swim with Humpback Whales operator.
Sunreef is a 5 Star PADI Training Centre and offers accredited dive courses for all levels of divers as well as local reef dives, snorkelling trips and diving on the ex-HMAS Brisbane. Sunreef also plans and guides international dive trips and travel as well as dive equipment sales and servicing.
For more information on Sunreef and swimming with the whales visit www.sunreef.com.au or call 07 5444 5656.