The Sunshine Coast Wanderers will launch their 2019 season at 5:30pm this Wednesday February 13th, at the Kunda Park store of the football club's platinum sponsor and Queensland's largest independent hardware group, Sunshine Mitre 10.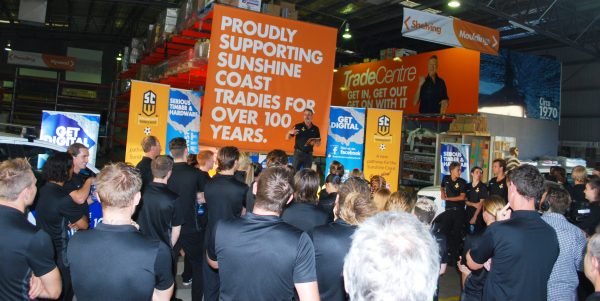 Sunshine Mitre 10 CEO Travis Cunnane said they were proud to again be the major sponsor the Sunshine Coast Wanderers Football Club in 2019, after the popular sporting group was formed in Buderim just last year.
"We are absolutely delighted to join forces long-term with the Sunshine Coast Wanderers as they kick off a new season of football," Mr Cunnane said.
"At Sunshine Mitre 10, we love to lend our support to all kinds of community groups and with football the world's most popular sport it's just a natural fit."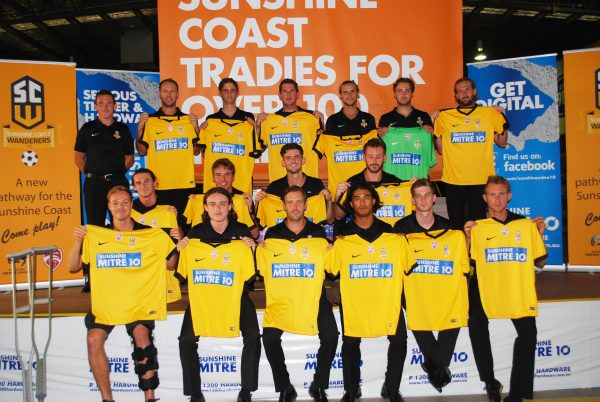 "The Wanderers got off to a flying start last year and we wish them very best of luck for the 2019 campaign."
With new coaching staff at the helm of both the men's and women's senior teams, Sunshine Coast Wanderers Football Club General Manager Craig Williams said the club was looking to build on their impressive debut season.
"Our biggest priority in 2018 was to engage the whole football community on the Sunshine Coast & create a club that the whole coast could be proud of," Mr Williams said.
"This included quality local coaches, players and sponsors. We were thrilled to have a successful local business like Sunshine Mitre 10 come onboard as our inaugural Platinum sponsor last year and for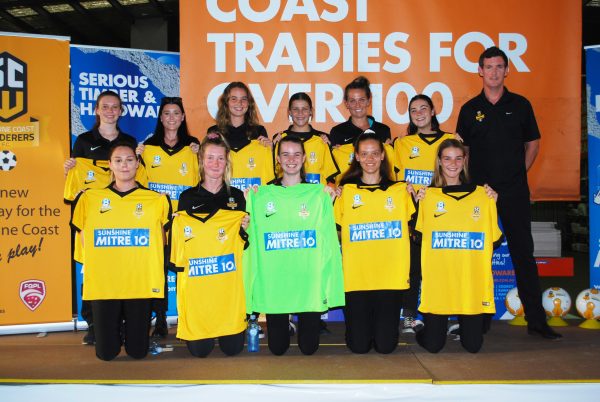 them to commit to the club long term. They have been great supporters of ours from the very beginning."
"One of the highlights was seeing large numbers of local football supporters down at Ballinger Park watching the Wanderers going into battle against much bigger and more experienced clubs and performing well.
"In 2019 the Wanderers have signaled our intent to achieve even more by signing new coaches Paul Arnison and Anthony Roche, along with some high-profile local players who were playing for Brisbane clubs."
Sunshine Coast Wanderers Senior Men's Coach Paul Arnison joins the Club after an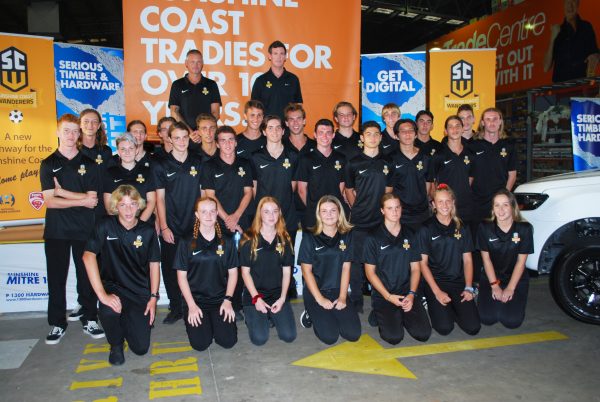 illustrious career playing football in Australia and abroad and said the 2019 season was already looking promising.
"The team is coming together really well, we have a great group who were here last year along with a few new experienced players, and they've all been working very hard in training and pre-season games," Mr Arnison said.
"We have two more friendly games against local opposition before the official season opener at Home against Wynnum Wolves on Sunday, 3rd of March."
Incoming Senior Women's Coach Anthony Roche has already steered his team to victories in two recent pre-season games, including a confident win over last year's premiership team.
"The girls are in a positive mood going into the season and looking to take it head on in our opening match against Capalaba", Mr Roche said.
Both Senior Coaches and General Manager Craig Williams will be available for interviews at this Wednesday's Season launch along with Sunshine Mitre 10 spokesperson Tim Lanham.
An important milestone for the Sunshine Coast Wanderers Football Club, players from the Senior Men's and Women's team will receive their 2019 jerseys in front of the U20 Men's and U18 Men's and Women's teams as well as coaching, committee and management staff.
As well as playing host to the Wanderers Season Launch, the Sunshine Mitre 10 Kunda Park store also serves as the headquarters for the 109-year-old business which has 16 sites around the state and employs over 400 staff.