The Sunshine Coast Wanderers have launched their 2020 season this week, at the Kunda Park store of the football club's platinum sponsor and Queensland's largest independent hardware group, Sunshine Mitre 10.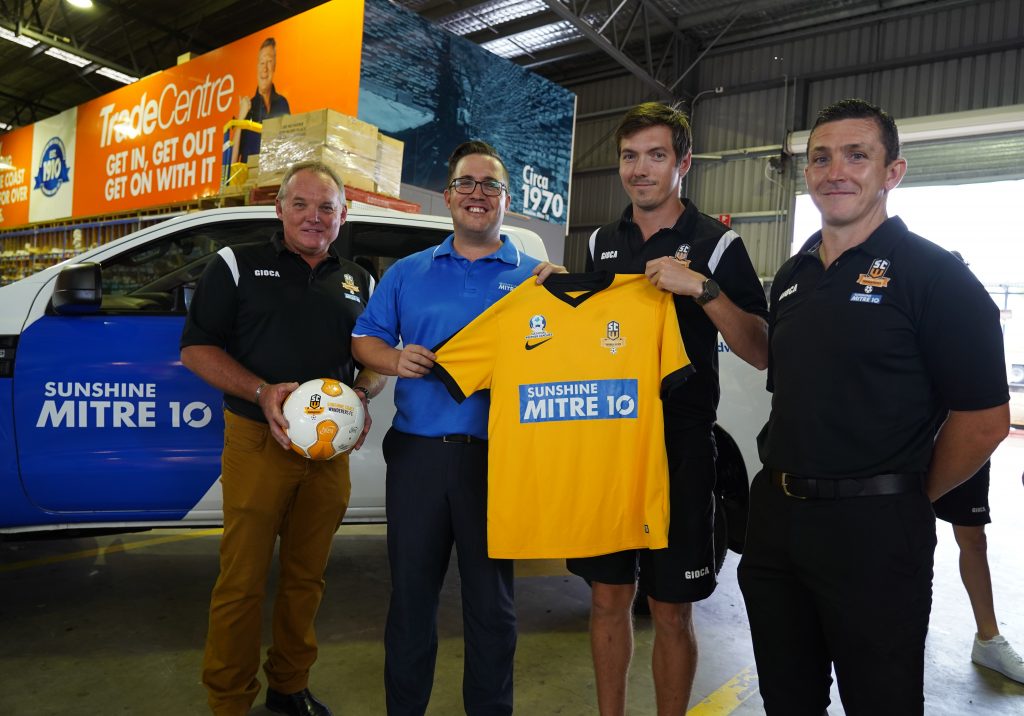 Sunshine Mitre 10 Marketing Operations Manager Nick Brind said Sunshine Mitre 10 was proud to again be the major sponsor the Sunshine Coast Wanderers Football Club in 2020.
"This will be the third season for Sunshine Coast Wanderers Football Club, and we are proud to have been supporting them since the beginning, so we are really excited to be joining forces with them again as they kick off a new season of football," Mr Brind said.
"At Sunshine Mitre 10, we love to lend our support to all kinds of community groups in every community in which we do business, and with football the world's most popular sport it's just a natural fit."
"Sunshine Coast Wanderers were 2019 Premiers which is a huge achievement in just their second year so we can't wait to see what 2020 will bring."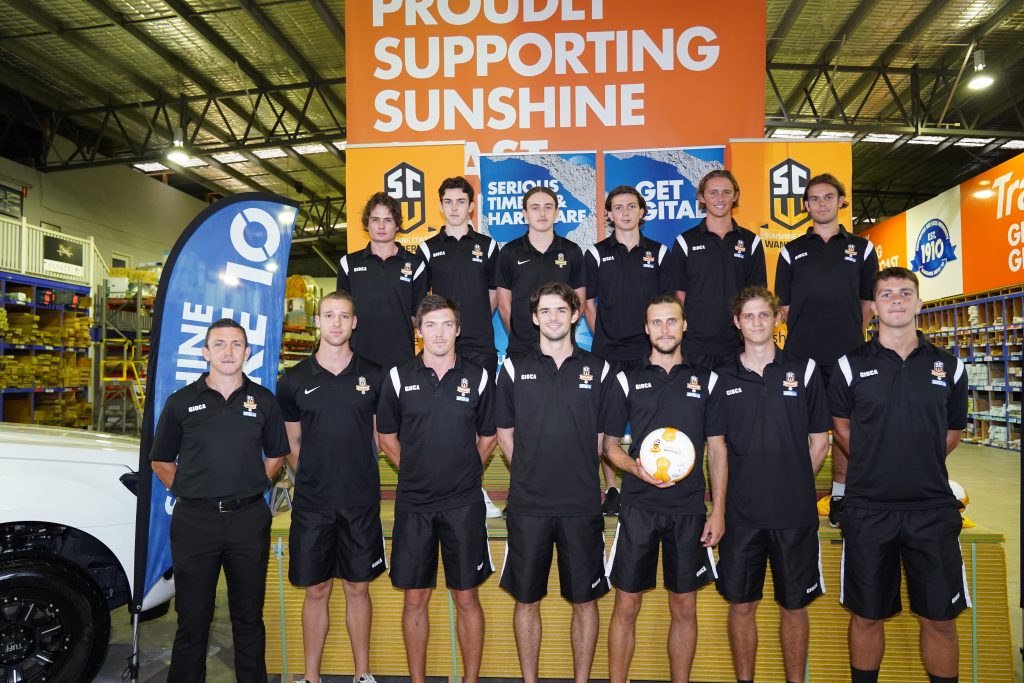 Sunshine Coast Wanderers Senior Men's Coach Paul Arnison, who started at the beginning of the 2019 season, said the club was looking to build on their success last year and for the first time represent the Sunshine Coast football community on the national stage as part of the National Premier League.
"We were thrilled to have a successful local business like Sunshine Mitre 10 come on board as our inaugural Platinum sponsor in 2018, and for them to commit to the club long term. They have been great supporters of ours from the very beginning."
Paul said so far pre-season was coming together well and though the team had lost both games – Brisbane Strikers 4 to Wanderers 3, and Lions 3 to Wanderers 0, it made the players hungrier for the season.
"The team is coming together really well, we have a great group who were here last year along with a few new experienced players, and they've all been working very hard in training and pre-season games," Mr Arnison said.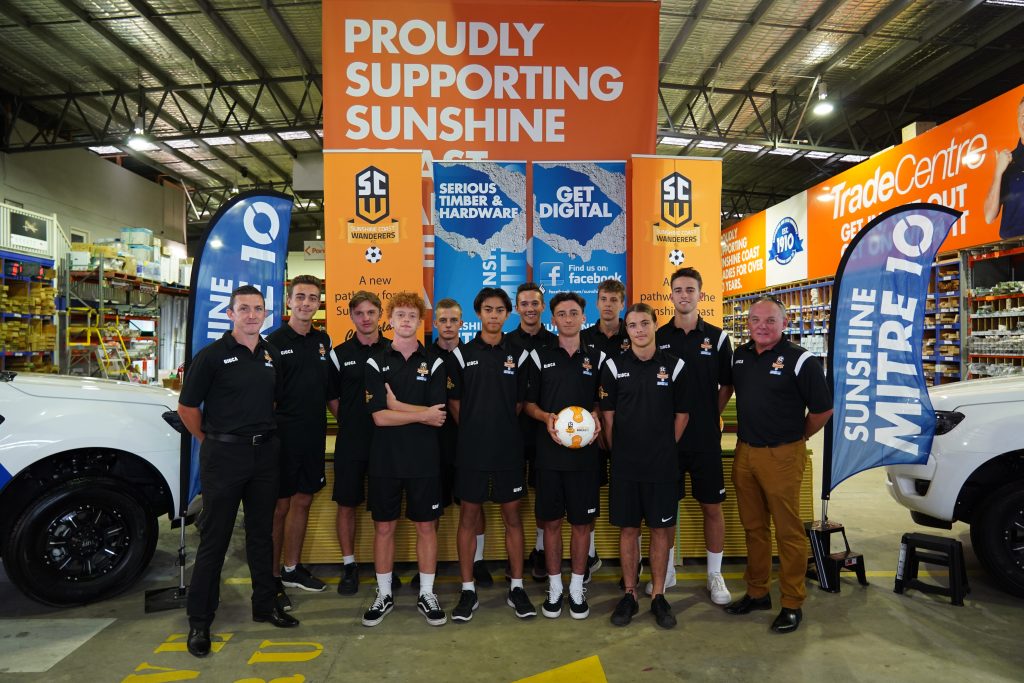 "We have an exciting young squad, with an average age of 20, which includes five returning players as well as some great signings including former Sunshine Coast players returning from Brisbane Roar youth including two new national youth league champions who have both played internationally," Paul said.
The team includes returning Sunshine Coast Wanderers – Jeremy Stewart, Denver Crickmore, Taylor Walkinshaw, James Verdon and Sho Koto; together with former Coast players coming from Brisbane Roar Youth – Harry Arnison, Brodie Boyce, Oliver Duncan and Jyi Oakes; as well as ex English under 19s and professional Doncaster player James Playford.
Paul Arnison and team captain Jeremy Stewart along with Sunshine Mitre 10 spokesperson Nick Brind will be available for interviews at this Wednesday's Season launch.
An important milestone for the Sunshine Coast Wanderers Football Club, players from the Senior Men's and U20s team will receive their 2020 jerseys. As well as playing host to the Wanderers Season Launch, the Sunshine Mitre 10 Kunda Park store also serves as the headquarters for the 109-year-old business which has 18 sites around the state and employs over 400 staff.