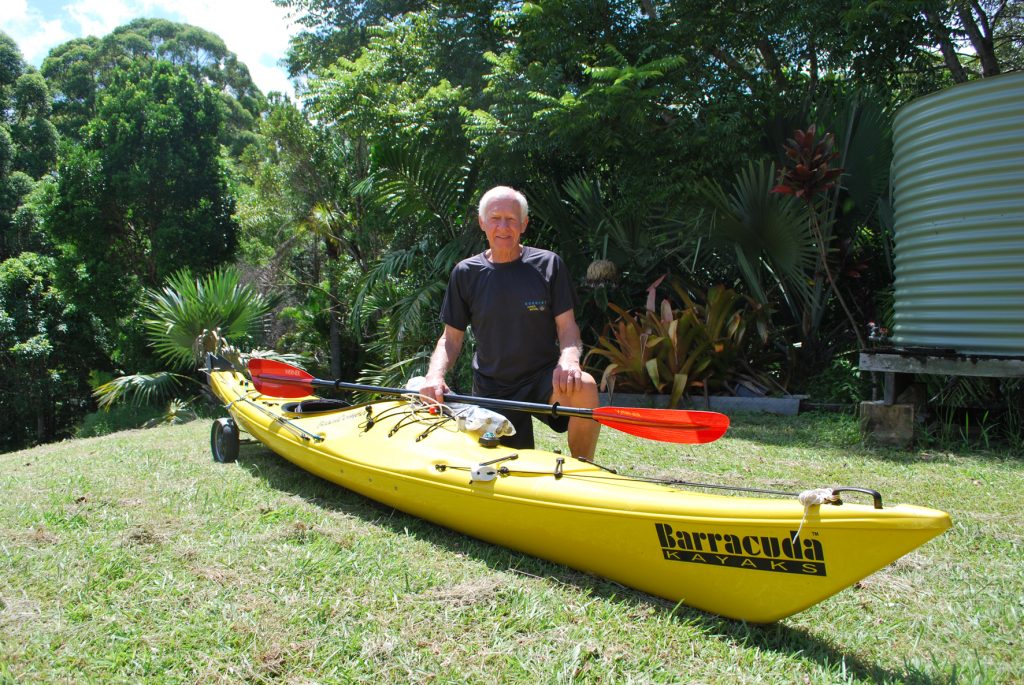 Sunshine Coast local and adventurer, Bernhard Weitkuhn will set off on an ambitious 2,300km solo journey up the Murray River on Sunday, 4 March to raise money for Bloomhill Cancer Help.
This amazing 73-year-old plans to row his new sea kayak almost the whole length of the Murray River from the Bringenbrong Bridge in Corryong, Victoria to Goolwa in South Australia, a gruelling mission that would test the stamina of even the fittest athletes.
Bernhard said it had always been his dream to paddle the river and after talking about it for the last 20 years, he decided it was now or never.
"I am feeling great for my age and just bought a new sea kayak, so I knew the time was right," Bernhard said.
"I am hoping to paddle at least 30km every day, so I am expecting the journey to take me about 75 days to complete," Bernhard said.
"For me, a trip like this is quite normal as I am still a very active bush walker and often go on extended hikes all over the world," Bernhard said.
A member of the Sunshine Coast Bushwalking Club, Bernhard has climbed Mr Kilimanjaro and walked the Mt Everest Base Camp Trek in Nepal, the Inka Trail, the famous GR20 trek crossing the Mediterranean island of Corsica, the notorious Australian Larapinta Trail twice and in August last year braved the 21-day, 340km John Muir Trail in California, USA.
"I just returned from another trip last week, where three of my fellow bushwalking club friends and I hiked up Mount Ruapehu and Mount Taranaki in New Zealand, both of which were six-day long treks," Bernhard said.
"I love walking and kayaking and just being in nature," Bernhard said.
"It was actually one of my friends that suggested that I paddle for a good cause, so I decided to donate the proceeds to Bloomhill," Bernhard said.
Bernhard's wife Elsie, who has since passed away, worked briefly for Bloomhill as a natural therapist, so he thought it fitting to continue to help the charity.
Bloomhill Cancer Help is a Sunshine Coast based charity and provides support and assistance to those affected by cancer. Operated by a team of dedicated staff and hundreds of volunteers, Bloomhill offers counselling, transport to appointments, respite care and a range of complementary therapies and other practical help.
After Bernhard finishes his Murray River adventure, he hopes to take a short break and then attempt the Cape to Cape Track in Western Australia and begin planning a trip to Europe next year.
To donate to Bernhard's cause, please visit www.everydayhero.com.au/bloomhillcancerhelp.