Queensland's largest independent hardware chain, Sunshine Mitre 10, has taken out the top honour at the Queensland Hardware Industry Awards, with its Kunda Park store beating out some tough competition to win the Trade Store of the Year category.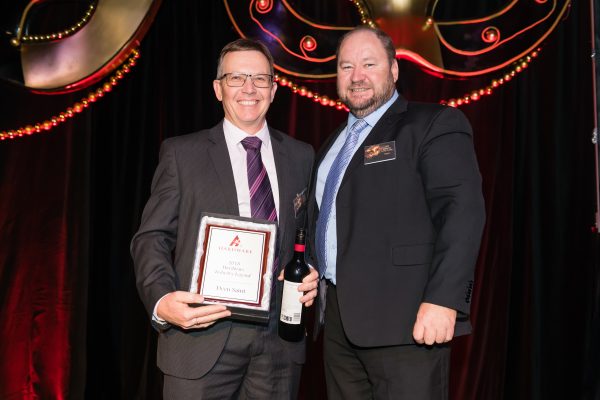 Sunshine Mitre 10 CEO Travis Cunnane said the award was recognition and reward for the long-term investments the business has made to increase their product offerings.
"We are absolutely thrilled one of our stores has been recognized as the Trade Store of the Year; we've made improvements including larger ranges, increased stock levels across all departments and new and additional racking," Mr Cunnane said.
"The Kunda Park store, like many of our stores around Queensland, has been configured to give trade customers the easiest and best possible experience in store."
"Our undercover Trade drive through offers a comprehensive selection of Trade Timber and Sheeting Products in conjunction with the latest ranging of Trade Fasteners and Building Supplies.
"Trade customers make up 70% of our business and we also offer daily site deliveries using some of our extensive fleet," he said.
The Kunda Park store also serves as the headquarters for the 108-year-old business, which has 14 sites around the state and employs over 380 staff, including Sunshine Mitre 10 Group Trade Manager Deen Saint, who was inducted as an Industry Legend at the awards.
The Sunshine Mitre 10 group featured heavily in the Queensland Hardware Industry Awards, with Russell Maher recognized in the 30+ Years Service Awards, Branden Grady from the Nambour store awarded the Industry Rising Star Award and Melina Nichols from Sunshine Mitre 10 in Gympie awarded the Employee of the Year Award. Chris Rawlins was also nominated as salesperson of the year.
Travis Cunnane congratulated all winners and nominees and said the company was working hard to offer excellence in customer service in both the retail and trade areas.
"I couldn't be prouder of the recognition that our stores and staff have achieved; it's an outstanding result for the company," Mr Cunnane said.
"It's certainly our people; their expert advice and knowledge of the industry, who make the difference.
"We are proud locals, employing and serving locals and we get involved in the communities in which our stores operate.
"Our aim is to be the preferred hardware brand across Queensland for all Builders, Tradies, Handymen and DIYERs alike, so customers can get in, get what you need and get on with it," he said.
The annual Queensland Hardware Industry Awards is the premier event for the industry, recognizing excellence and achievement in the state.
Stores are nominated from all over Queensland and judged on the basis of business performance, strategy, training, innovation, customer service and community engagement.