Sunshine Mitre 10 has expanded their Distribution network to help ensure builders and tradies have access to all the materials they need.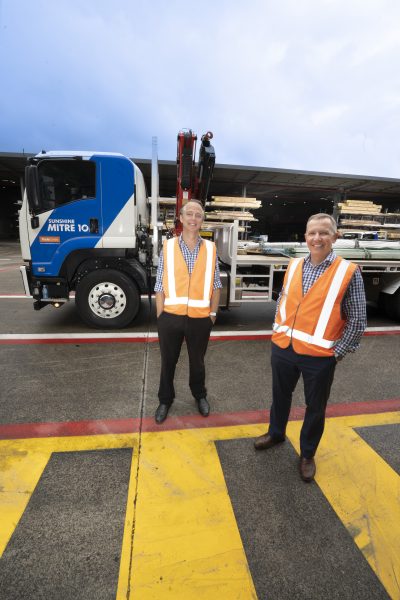 The new purpose-built Distribution Centre at Kunda Park was secured in 2021 and officially opened this year.
Sunshine Mitre 10 General Manager Neil Hutchins said the new facilities are a specific response to industry-wide supply chain challenges that have been experienced since the beginning of the Covid-19 pandemic.
"It is no secret that there has been a significant shortage of building materials and delays in the supply of materials to Australia, so we wanted to do all we could to give our building and trade customers some security around this," Mr Hutchins said.
"By increasing our storage and logistics facilities, together with our growing network of stores across Queensland, it means we can get the products to our builders when they need them."
The Sunshine Mitre 10 Distribution Centre at Hoopers Road Kunda Park is a purpose-built logistics centre, and includes a massive 4500m2 under roof.
"This Distribution Centre, along with our network of 18 locations across Queensland, means our group can meet the demand of the market and support our customers."
Mr Hutchins said the branch network would also continue to grow this year with the completion of two additional greenfield developments, one at North Lakes, and another at the Stockland Aura Business Park on the Sunshine Coast.
For more information about Sunshine Mitre 10 visit sunshinehardware.com.au.