Eight beautiful works of art representing the remarkable talent of local Buderim artists and artisans have been donated to the Buderim Foundation as prizes for a very special raffle in support of the Buderim Foundation 2018 Community Challenge.
The unique work has been produced by members of art groups comprising Buderim Craft Cottage, a much-loved artists' collective in the heart of Buderim village.
Some of the eight pieces of artwork included in the raffle have been created by individual artists. Others have been designed and made as a collaborative effort by a number of artists.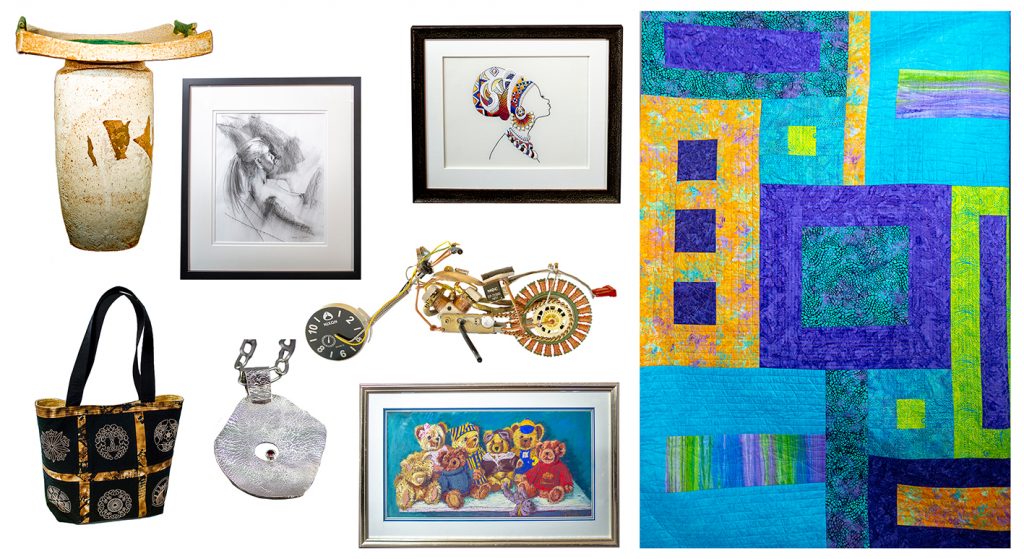 One of the prizes created as an artistic collaboration is a splendid contemporary quilt titled "Xanadu". Designed by the Cottage's Patchwork Group, and constructed from batik cottons, the quilt is designed for display in a foyer or large room, although it could be used as a bed quilt.