The Shack in Nambour is officially opening the only men's housing project on the Sunshine Coast, with the help of $500,000 in federal funding secured by Member for Fairfax, Ted O'Brien.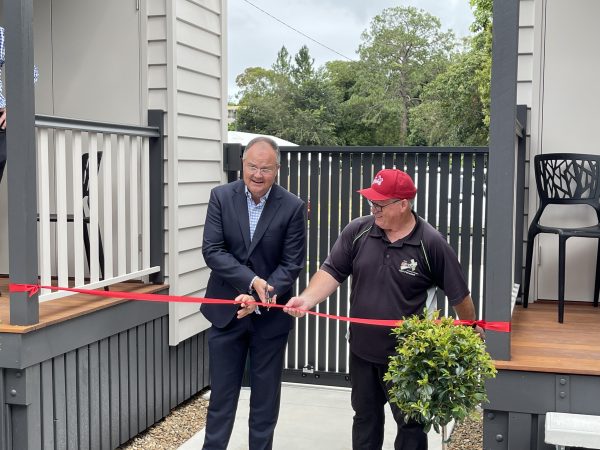 Designed to integrate homeless men into the community, Gen One includes a community hub for its residents as well as six fully self-contained units, six for residents including one with disability access, as well as a unit for an onsite manager.
The Shack Pastor Dale Dowler said the project would make a huge difference in the lives of the men who would pass through the new facility.
Member for Fairfax, Ted O'Brien said he was delighted to officially open the facility, with the $500,000 funding provided by the Federal Government, delivering on a 2019 election commitment.
"When Dale approached me in 2019 with plans to build a shelter to house homeless men, the first of its kind between Brisbane and Maryborough, I went to work determined to make it happen," Mr O'Brien said.