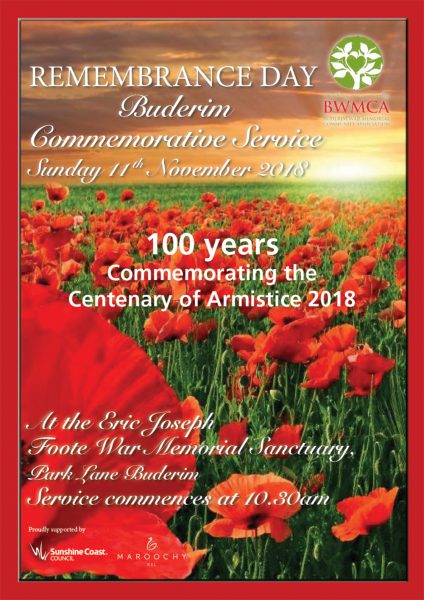 Australia's worst trauma, World War 1, left a legacy of sorrow felt to this day. Buderim was no exception. The tiny farming community lost ten of its young men from the 49 who saw active service.
These words are part of the address to be delivered by veteran Drew Miller at Buderim's Remembrance Day service on Sunday 11 November, marking the 100th anniversary of the Armistice of 1918.
Mr Miller, who served with the UN in the Australian Peace Keeping Contingent in Rwanda and is now a science teacher at Sunshine Coast Grammar School, will lead the service that takes place at the E.J. Foote War Memorial Sanctuary in Park Lane,  Buderim commencing at 10.30am.