Suncoast Spinners Wheelchair Sports Club member and coach James Hill has returned to the Coast jubilant after being part of the Queensland State of Origin Wheelchair Rugby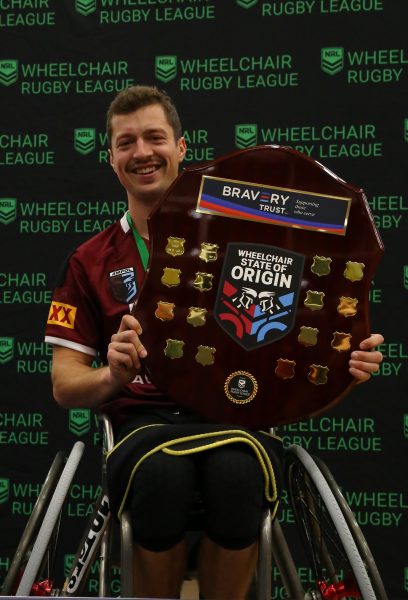 League win in Townsville on the weekend.
The Queensland side claimed back-to-back State of Origin shields for the first time in their history with a dominant 49-24 win over New South Wales.
Suncoast Spinners head coach and Disability Support community project manager James Hill said the game was great preparation for the Wheelchair Rugby League World Cup in the UK later this year.