Sunshine Coast coffee devotee Jeremy Hyra is on a mission to make it easier to enjoy great tasting coffee at home, through his new coffee bean subscription service, The Bean Bag (www.thebeanbag.com.au).


Australia is way down the list in terms of the amount of coffee consumed per capita around the world when last reported in 2011.
While unsurprisingly European and Nordic countries dominate the top ten*, Canada (10th – 6.5kg), the US (25th 4.2kg) and even New Zealand (34th – 3.7kg) rank far ahead of Australia.
Jeremy said of the coffee Australians consumed about 75% was still instant coffee, despite more and more people enjoying the cafe coffee experience.
"I think its time we improved our ranking. Australia does so well in so many things – why not add coffee consumption to that list!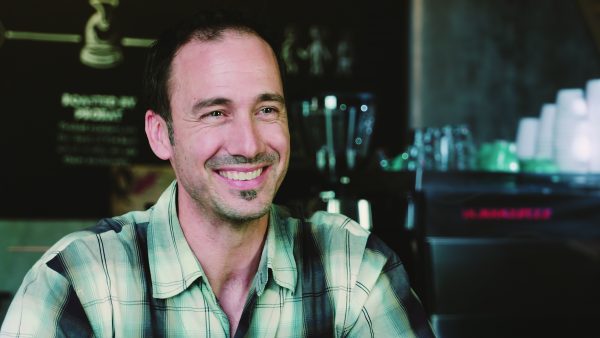 "I want people to be able to have the cafe experience at home and that starts with access to quality freshly roasted coffee beans," he said.
"The Bean Bag works with local artisan roasters to choose beans that our customers will love and we pick them up and deliver them within days of it being roasted so the coffee is at its best when our customers receive their order."
This means people can access great coffee without having to drive all over the place, or put up with using often stale, subpar alternatives.  With a subscription, which includes free delivery to most places in Australia, you never have to run out of coffee again.
Jeremy said The Bean Bag would go further, offering information and tools to help people learn how to make the perfect cup of coffee for themselves every time.
"We will provide important information like grinding guides and how to brew instructions for everything from espresso to drip coffee, and even cold brew. We will also continue to provide educational resources for our subscribers and answer questions via our website and social media," Jeremy said.
The Bean Bag is also running a Kickstarter as part of the business launch with access to some great specials and exclusive coffee experiences on offer for early adopters. Some of these offers include Coffee Cupping sessions, the opportunity to create your own special edition coffee blend and discounted subscriptions. To take advantage of these offers, visit The Bean Bag's Kickstarter page.
You can also start your coffee journey any time at www.thebeanbag.com.au and because the Bean Bag is all about convenience, there are no contracts so you can pause your subscription if you go on holiday or cancel at any time.
For more information visit www.thebeanbag.com.au.
ENDS
For more information, interview requests, photos and videos please contact Michelle Smytheman, Reflected Image PR – 0408 401 198 or michelle@reflectedimage.com.au
We have photos and video, including a video news release, available and Jeremy Hyra is available for interview. For these and any other requests just contact Michelle.
Reference: * Current Worldwide Coffee Consumption (2011)