SUNREEF Mooloolaba is busy prepping their team and their vessels for what is anticipated to be the biggest Swim with the Whales season yet. The Humpback Whales are currently feeding in the Antarctic and will start to migrate up the East Coast of Australia, reaching the Sunshine Coast in June, with official Swim with the Whales experience kicking of in July.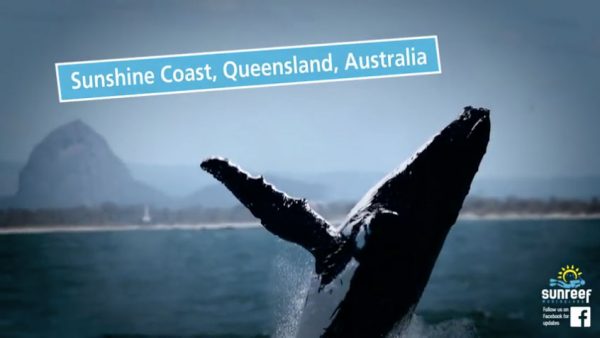 The 2016 season will be Sunreef's third after launching Australia's 1st Swimming with Humpback Whale encounters in 2014. Sunreef are keen to help more people experience an encounter with these magnificent mammals from a new perspective.
Sunreef Whale Encounter Supervisor Dan Hart said to date over 3000 local, interstate or international guests have been on the Sunreef Swim with Whale experiences.
"It's so exciting to know, as we work to prepare for their arrival and talk with whale researchers about the studies they will conduct this year, that the whales are preparing too, feeding and fattening themselves up ready for their travels."
Dan said that 2016, is shaping up to be a big year for the Swim with the Whales experience with over 22,000 whales expected to migrate north for the winter.
"For those who have heard about the experience and are curious about swimming with humpback whales, now is a great time to contact Sunreef Mooloolaba Dive Centre, chat to staff and securing your once in a life time experience," Dan said.
"With the season running from the 8th July to 28th October, there are a limited number of trips available, with only 20 spots available on each vessel. We are encouraging people to book early and consider booking two to three experiences to avoid disappointment due to weather cancellation.
"I just can't wait to get in the water with them again. It's such a unique experience that every time it's just like my first all over again. It's almost indescribable but it gives you a rare insight into their world – it gives me goose bumps just thinking about it.
The Sunreef Swim with the Whales experience runs from July to October each year, with the first trip for 2016 scheduled for Saturday, 8th July at an affordable cost of $149 per person.
Dan said on the day Sunreef provide a full briefing on what to expect and safety procedures as well as providing all required equipment.
"When on the Sunreef Swim with the Whale experience participants can expect that once a whale is sighted, that after following at a safe distance, the boat will be put into neutral 100m or more away from the whale, and if the conditions are determined safe by our trained crew, swimmers will be allowed into the water with a guide and a floating safety line attached to the boat.
"From this point it's all up to the whale – it is a natural experience and it is 100% on the whale's own terms," Dan said.
Sunreef Mooloolaba, based in Queensland's Sunshine Coast, is the longest established dive
centre on the Sunshine Coast (Queensland, Australia) with roots starting back in 1976
Sunreef is a PADI 5 Star Training Centre and offers accredited dive courses for all levels of divers as well as local reef dives in the Sunshine Coast region including the ex-HMAS Brisbane and offers international dive trips and travel as well as Swim with the Whales experience, dive equipment sales and servicing.
For more information on Sunreef, the Swim with Whales Experience and Sunreef's diving adventures, including the ex-HMAS Brisbane wreck, visit www.sunreef.com.au or call 07 5444 5656.
– Photo credit: Katie Jackson.