When we gather to pay our respects this Anzac Day at Buderim, the speakers will now stand behind a beautiful handcrafted lectern thanks to a generous gift from the Buderim Men's Shed.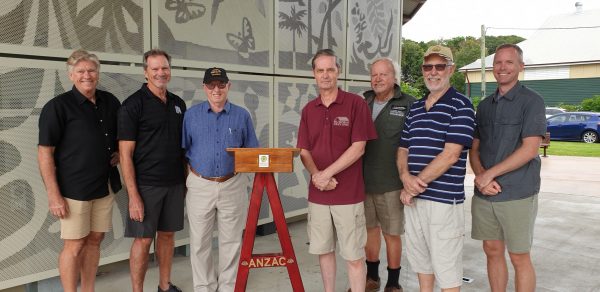 Built by Buderim Men's Shed member Mick Harman, the contribution of time and skill is the latest of Buderim's tradition of a living memorial, where, rather than having a monument or statue, locals participate in acts of community service.
Mick spent more than eight full days making the lectern using materials funded by the Men's Shed.
"It means an awful lot to me to offer this gift to the Buderim War Memorial Community Association," said Mick, whose father and grandfather were both soldiers, while more recently his Godson served in Afghanistan.